The Hylozoists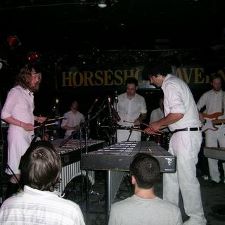 The Horseshoe - Toronto, On
2006-06-17


Michael Panontin

The Hylozoists' five-year hiatus since the release of their eerie and ebullient debut CD, La Nouvelle Gauche, which nudged the critics by surprise with its orchestral imaginary soundtracks, is now officially over. Three days prior to their second full-length long player, the Hylozoists, now an 11-piece ensemble clad head to toe in waiterly crisp white cotton, served up a mostly taut, disciplined plate of fresh, vibrant arrangements.

Though hardly the first to champion the vibraphone as a tool in the pop repertoire, what with a history going back to Tortoise and Stereolab all the way to Brian Wilson, the Hylozoists' originality lies in composer/arranger/leader Paul Aucoin's placement of no fewer than three vibraphones front and center on stage. Watching three vibraphonists (or two drummers for that matter) hammering away in total sync, offers an easy visual metaphor for the sort of precision needed to pull off these slick and complex sonic arrangements.

And live, the new compositions are ace, eschewing the spooky theramin of the past for the Western clarion of Morricone-esque trumpet. Aside from a few missteps - a Donovan cover was sloppy and incongruous and the inexplicable dual-drummer format dished out a pounding rockist rhythm that drowned the precious arrangements at times ' this excellent set merely whets the aural appetite for Tuesday's release, entitled La Fin du Monde .
Suggestions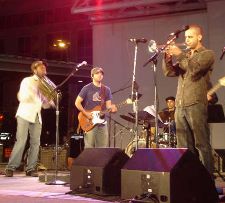 Afrodizz
Dundas Square - Toronto, On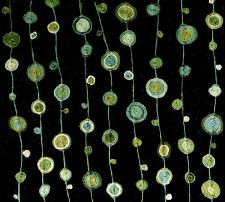 The Hylozoists
La Fin du Monde
Boompa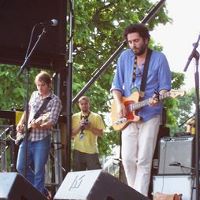 Destroyer
Pitchfork Music Festival - Chicago, Illinois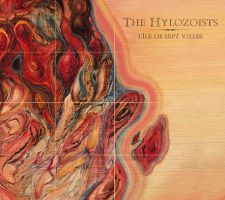 The Hylozoists
L'Ile de Sept Villes
Outside Music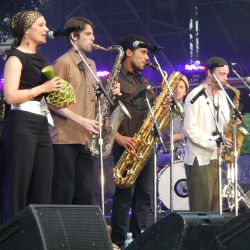 The Souljazz Orchestra
David Pecaut Square - Toronto, Ontario