Final Fantasy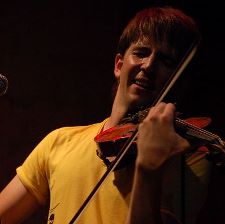 Tonic - New York City, NY
2006-06-24


Benjamin Bordoff

Final Fantasy (a.k.a. classically trained solo violinist/vocalist Owen Pallett) has been generating quite a buzz surrounding his live shows. His innovative use of looping devices on stage allows him to single-handedly layer tracks while performing live. He plays (bows, plucks, strums or pounds) his violin, records a loop using pedals which he controls with his feet and a song of confounding complexity evolves before your ears. And he does this while singing a sweet tune, too.

This marriage of the organic and the technical was an apt vehicle for several covers Mr. Pallett chose to open his NYC show. From OMD's 1983 album Dazzle Ships, Pallett played 'Radio Prague', 'Genetic Engineering', 'ABC Auto Industry' and 'Telegraph'.

Turning to his own compositions, Pallett then played 'This Lamb Sells Condos' from his recent and very fine album, He Poos Clouds. 'The CN Tower Belongs to the Dead', from Pallett's first CD Has A Good Home, was greeted with a scream of, "You're a genius", from a particularly exuberant female fan in the audience. This was then followed by 'Many Lives -> 49 MP' from the more recent CD. Pallett's ode to sometime fellow Arcade Fire bandmates, 'This Is The Dream of Win and Regine', provided the perfect forum for Pallett's blend of electronic effects, traditional musical virtuosity and hauntingly soft vocals.

Pallett's rather fey voice yielded to the raucous shouts that punctuated 'Please Please Please'. The closing track from the last album, 'The Pooka Sings', wrapped up the set after forty minutes. Hey, this is New York City after all. Capitalism can't wait. If you can squeeze out two paid gigs at a venue in valuable Lower East Side real estate, do you really think some upstart Canadian is going to be able to alter that mindset?

A relatively unpublicised gig at Phog in Windsor, Ontario the following weekend (July 2) rapidly sold out. Pallett's brilliance was none the worse for wear after his U.S. tour had come to an end. ('Deliverance...The Country!' Pallett exclaimed to a highly enthusiastic audience in this tiny boite of a club.) The intimate surroundings were ideally suited to Pallett's work. A set of songs from both his CDs was strongly received.

Known for his surprising, often humorous covers in live sets (Bloc Party's 'This Modern Love' anyone?), Pallett's encore of Mariah Carey's 'Fantasy' was the guilty pleasure dessert following one heady offering.

I have never heard anyone do what this guy is doing right now. Final Fantasy/Owen Pallett has created an original world where classical virtuosity, innovative technology and impossibly romantic vocal landscapes converge.

Check him out soon before he goes stratospheric.


Suggestions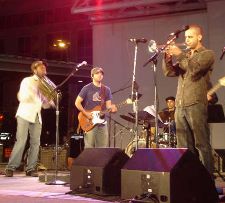 Afrodizz
Dundas Square - Toronto, On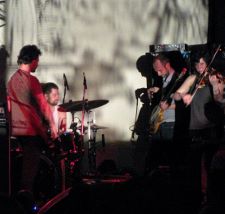 Godspeed You! Black Emperor
Lee's Palace - Toronto, Ontario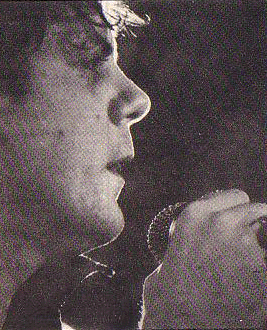 Teenage Head
University of Windsor - SAC's Pub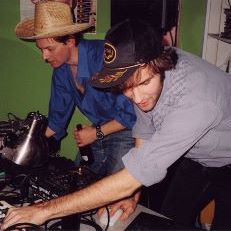 Tinkertoy
Wroxeter - Toronto, On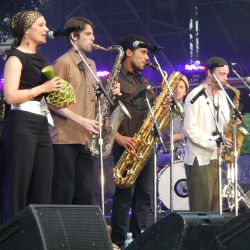 The Souljazz Orchestra
David Pecaut Square - Toronto, Ontario