Afrodizz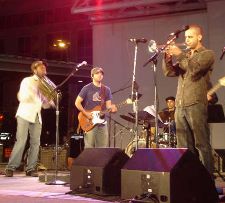 Dundas Square - Toronto, On
2007-06-22


Michael Panontin

First out of the blocks in what is stacking up to be the summer of afrobeat in Toronto was Montreal's Afrodizz, with a Friday night freebie at this usually lively downtown space. Much more taut and measured since the lacklustre set I witnessed several years back at the nearby Supermarket bar, the eight-piece orchestra came out ablaze, launching the first of two forty-minute sets with the fluid 'Bombe', from their most recent disc, 2006's Froots. Soulful and languorous, and flecked with crisp horns, especially Francois Glidden's honking baritone sax, 'Bombe' then gave way to the more loping bass lines of 'Water and Fish', showcasing the first of talented David Carboneau's superb meandering trumpet solos.

Setting the scene, though, was hardly enough to keep the lads aflame, as the twin chills of an Arctic cold front and Toronto's notorious indifference reduced things to a flicker at times. No doubt constantly having to stoke a sparse crowd took its toll, especially with the rather messy, and totally gratuitous, cover of James Brown's 'The Payback' pushing the cheese-o-meter into the red.

Still, Afrodizz were on form for most of the night, closing the two sets with the incendiary politics of 'Propaganda' and then later with the crowd-pleasing cacophony of 'Yadsa'. Indeed, the riveting afrobeat of 'Propaganda', the lone track from their debut Kif Kif, with its fiery intro ("The advertising that you see, it's all propaganda") seemed especially a propos, trumpeting the scourge of our times, the well-oiled consent manufacturers from Madison Avenue to Fox and CNN. The irony here was definitely not lost amidst the hideous commercialism of those monster ads polluting Dundas Square.

Next up in T.O. are Antibalas and Seun Kuti & Egypt 80 on June 29 (on the same night at different venues!!), to be followed by Femi Kuti on July 1.


Afrodizz
Suggestions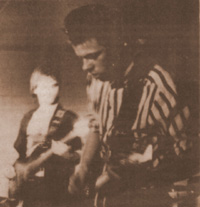 Tulpa
University of Windsor - Subway Pub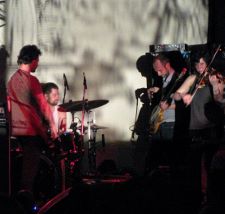 Godspeed You! Black Emperor
Lee's Palace - Toronto, Ontario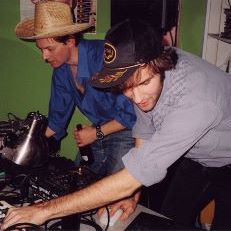 Tinkertoy
Wroxeter - Toronto, On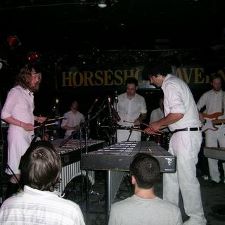 The Hylozoists
The Horseshoe - Toronto, On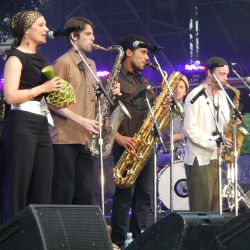 The Souljazz Orchestra
David Pecaut Square - Toronto, Ontario