The Fifth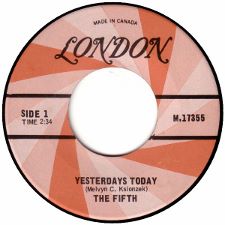 Yesterdays Today / Something You've Got - 7"
London - 1967


Michael Panontin

Though one of the most popular groups in the Winnipeg area throughout the late sixties, the Fifth were actually formed about fifty kilometres to the north in the old summer resort town of Winnipeg Beach. Future member Vance Masters recalls on his blog, "The ensemble evolved as a result of the failure of another band. Bassist Richard Gwizdak moved to Winnipeg in 1965, long before the Fifth became a band. He was rehearsing with another collection of musicians, but they never got to the point of actually playing any dates. When they drifted apart, Richard contacted the Saints, a group comprised of his friends from Winnipeg Beach who had only played the tiny resort and surrounding area, convincing them all to make the move to 'big city'. And the Fifth came into being."

In all, the Fifth recorded a half-dozen or so records, ranging from the loungy blue-eyed soul of their second single, 'Tears', in 1967 to the hefty blues of their penultimate one, 'Tobacco Road', in 1970. Perhaps their best effort, though, was this stab at the Byrds' successful and much-imitated folk-rock formula. The jangly 'Yesterdays Today' was the band's first release and was recorded in Toronto for the London label. Though the Fifth were basically a revolving door of personnel changes through their brief existence, a promo sheet from the time lists the line-up here as singer Ron Rene, guitarists Melvyn Chic and James Michals, bassist Richard Dack and drummer Craig Hamblin. London, it seems, even had big plans for the lads, sending them on tours with the likes of Sonny and Cher, Paul Revere and the Raiders and - no surprise here, I guess - their mentors the Byrds.
Suggestions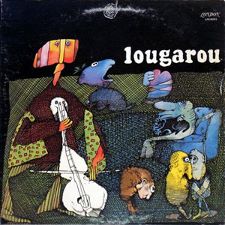 Lougarou
Lougarou
London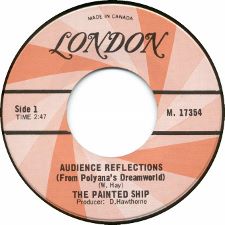 The Painted Ship
Audience Reflections / And She Said Yes - 7"
London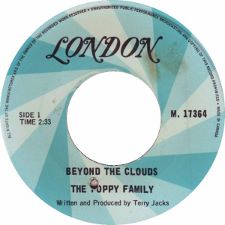 The Poppy Family
Beyond the Clouds / Free from the City - 7"
London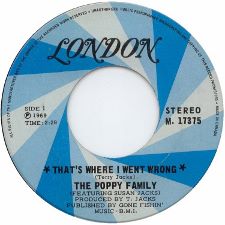 The Poppy Family
That's Where I Went Wrong / Shadows on My Wall - 7"
London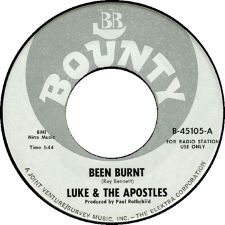 Luke and the Apostles
Been Burnt / Don't Know Why - 7"
Bounty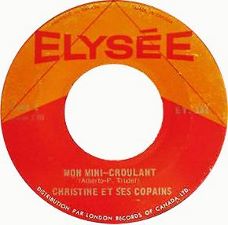 Christine et Ses Copains
Mon mini-croulant / Parce que je suis petite - 7"
Elysee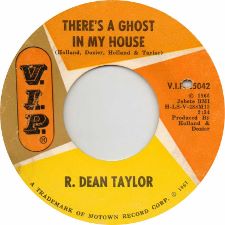 R. Dean Taylor
There's a Ghost in My House / Don't Fool Around - 7"
V.I.P.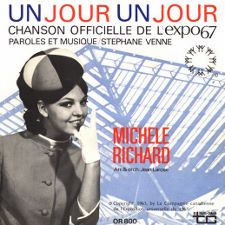 Michele Richard
Un Jour, Un Jour / Hey Friend, Say Friend - 7"
Trans-Canada