The Poppy Family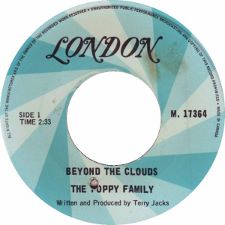 Beyond the Clouds / Free from the City - 7"
London - 1968


Michael Panontin

Susan Jacks (nee Pesklevits) started out young - at the age of seven to be precise - and by fifteen was singing regularly on TV. But the cherubic singer with the most beguiling of voices had to be nudged a bit to pursue it as a career. "To be honest, initially I was more interested in climbing trees than becoming a professional singer," she would tell Scram magazine. "My mother was the one who steered me into public performing."

That was of course before she hooked up, almost by accident, with the former Chessman, Terry Jacks. "I had never thought of being a part of a band," she recalls. "When Terry and I started performing together, I had asked him to accompany me on guitar for an Elk's Club Meeting I was to perform at. It eventually evolved into a 'band' situation."

The genesis of the Poppy Family may have been inauspicious enough, but what the Vancouver quartet lacked in star quality, they more than made up for in talent, rifling off a string of singles - including 1969's chart-topping 'Which Way You Goin' Billy?' and its follow-up 'That's Where I Went Wrong' - that to this day virtually redefine the term popsike. With a chemistry that seemed almost divine (and which they would later consummate in marriage), the pair skirted cliche at the time by adding guitarist Craig McGraw to play sitar. And then in a move that would prove positively visionary, they brought in Satwant Singh to spice things up with his tablas.

London Records released the first of those singles in 1968, the deliciously dreamy 'Beyond the Clouds' with the soft-rock classic, 'Free from the City', over on the reverse. Right from the a-side's first uttered lyric ("I put a seed in my garden / It didn't grow"), it was clear that the Poppy Family was going to be one heck of a downer ride, one that would take that teenaged sense of hyper-melodrama, often heard in the girl-groups of the early sixties, and completely transform it with those exotic instruments and Jacks' utterly mesmerizing voice.

'Beyond the Clouds' didn't bother the charts much at all, topping out a dismal #75 up here in Canuckistan. But still, as a portent of things to come, it was a bombshell. For starters, it featured one of the Poppy Family's best songs of all on the flipside. 'Free from the City', though it underwhelms a bit here, was subsequently rerecorded the following year for the band's best-selling debut LP, Which Way You Goin' Billy?, and is an absolute sonic delight, with lush harmonies, glistening strings and of course, from somewhere out in leftfield, that terminally weird sitar.
Suggestions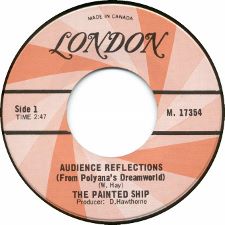 The Painted Ship
Audience Reflections / And She Said Yes - 7"
London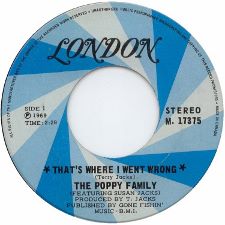 The Poppy Family
That's Where I Went Wrong / Shadows on My Wall - 7"
London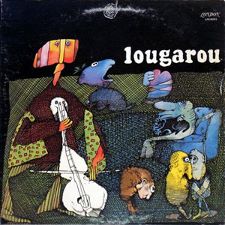 Lougarou
Lougarou
London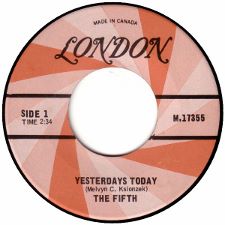 The Fifth
Yesterdays Today / Something You've Got - 7"
London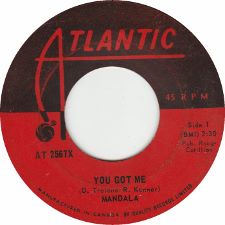 Mandala
You Got Me / Help Me - 7"
Atlantic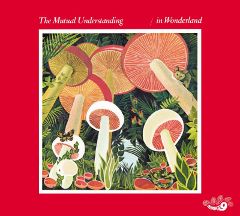 The Mutual Understanding
In Wonderland
CBC Radio-Canada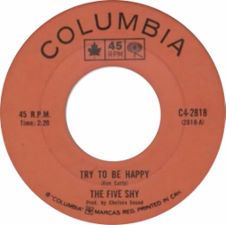 The Five Shy
Try to Be Happy / Saints and Angels - 7"
Columbia