The Poppy Family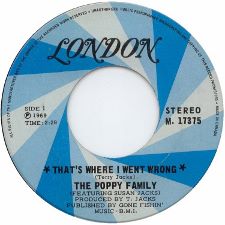 That's Where I Went Wrong / Shadows on My Wall - 7"
London - 1969


Michael Panontin

When 17-year-old Susan Pesklevits asked former Chessmen guitarist Terry Jacks to accompany her on CBC's mid-sixties TV show Music Hop, she probably had little idea of the great things to come. Their union produced an alchemy, short-lived though it was, that was both romantic as well as artistic - the two married in 1967 with Susan and Terry Jacks forming soft-pop legends the Poppy Family soon after. With Craig McCaw on guitar and sitar and Satwant Singh on tablas and drums, they got down to recording what would become their million selling single 'Which Way You Goin', Billy?', doing it for just a few hundred bucks at Vancouver's tiny R & D studios.

With the Poppy Family firmly established internationally ('Which Way You Goin', Billy?' was issued as far away as Mexico, Yugoslavia and India), what came next was perhaps the band's finest moment. Wistful, world-weary and tinged with just the right amount of twang, the soft-country 'That's Where I Went Wrong' was the perfect follow-up to its melancholic predecessor. Susan's breathy vocals and Terry's road-travelling guitar are almost seamless, and by the time the trumpet comes in around the two-minute mark, all you want is for that poor broken-hearted girl to get a nod of sleep on her painful journey.

But even with the record doing so well in Canada, by the middle of 1970 London still hadn't released it south of the border. In a May interview that year, Terry spoke with Vancouver arts magazine Stage Door. "Our last Canadian (record) was 'That's Where I Went Wrong' and it was number one in a lot of cities," he said. "Right now 'Which Way You Goin', Billy?' is doing very well in the States and 'That's Where I Went Wrong' hasn't been released there yet. Now that we're known in the States, the record company doesn't want us to put out another Canadian record because some disc jockey might send a copy in advance of its release there and mess things up."

'That's Where I Went Wrong' eventually reached a healthy number 9 up here in Canuckistan, while a tweaked version hit a respectable #29 down south. More hits were to follow. The slightly menacing 'Where Evil Grows' cracked the top ten the following year for the Poppy Family, while Susan enjoyed some solo success with a pair of adult country hits in 1973. And of course Terry is probably still cashing cheques from his cleaned-up version of an old Jaques Brel/Rod McKuen ballad, 1974's mawkish mega-hit 'Seasons in the Sun'. Unfortunately, by 1973 Susan and Terry's chemistry had all but combusted, and the couple responsible for millions of teary-eyed radio fans surely cried a few drops of their own when they decided to divorce later that year.
Suggestions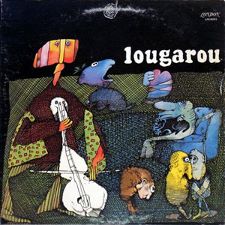 Lougarou
Lougarou
London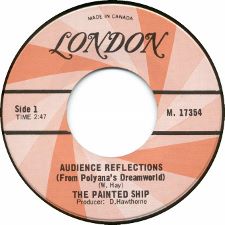 The Painted Ship
Audience Reflections / And She Said Yes - 7"
London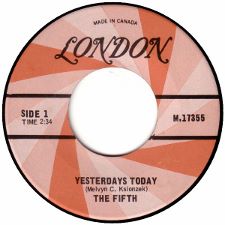 The Fifth
Yesterdays Today / Something You've Got - 7"
London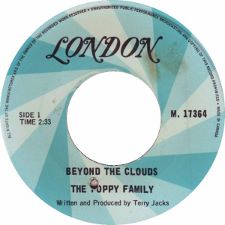 The Poppy Family
Beyond the Clouds / Free from the City - 7"
London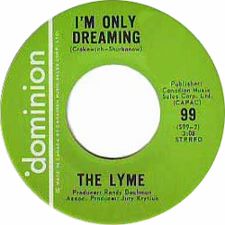 The Lyme
Measles / I'm Only Dreaming - 7"
Dominion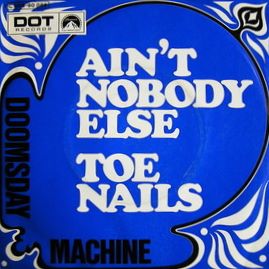 Doomsday Machine
Ain't Nobody Else / Toe Nails - 7"
Dot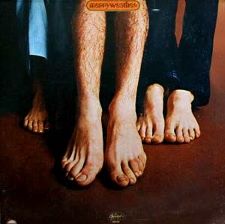 Merryweather
Merryweather
Capitol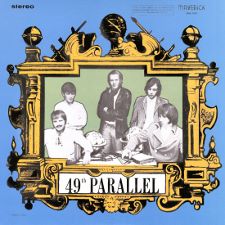 The 49th Parallel
The 49th Parallel
Maverick