The Painted Ship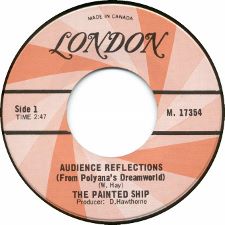 Audience Reflections / And She Said Yes - 7"
London - 1967


Michael Panontin

After the regional success of their fantastic double-sider 'Little White Lies' / 'Frustration', William (the Captain) Hay and his Painted Ship sailed into the summer of love as one of Vancouver's hippest garage acts. The band were regulars at places like the Kitsilano Theatre, the Afterthought and the Retinal Circus, where they performed with such heavyweights as the Youngbloods and Country Joe McDonald. A two-night slot at Dante's Inferno that July even saw them on the bill with the Collectors and the Doors - surely a career high point.

But as with much of the era's punk and garage bands, the transition to psychedelia proved tougher than expected. After some initial studio gimmickry, the relatively sober and virtually guitar-free 'Audience Reflections' settles into a facile organ riff atop some subtle and hypnotic rhythms. So far, so good, but then cut to an eerie chorus and we've crossed into the land of cliche. The flip finds Hay's trademark scowl thankfully intact and the fuzzbox cranked to eleven. Still, it's a rather plodding two-and-a-half minutes that hardly does the band any justice.

The Painted Ship had songs in the can for a forthcoming long-player on Polydor, but alas the tapes were misplaced and this single would be the last the world would hear from Hay and crew. 'And She Said Yes' would find its way onto the swell Back From The Grave #8 comp, while back in 2008 the Garage Greats label lovingly pressed up a strictly limited run (500 copies) of the single, with replica London labels and hand-numbered sleeves.
Suggestions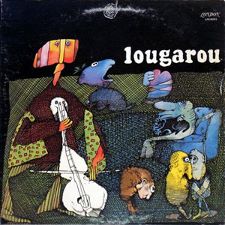 Lougarou
Lougarou
London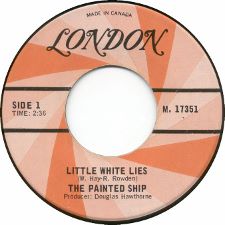 The Painted Ship
Little White Lies / Frustration - 7"
London (Canada) - Mercury (USA)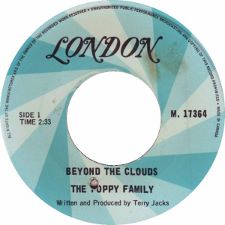 The Poppy Family
Beyond the Clouds / Free from the City - 7"
London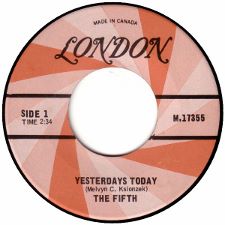 The Fifth
Yesterdays Today / Something You've Got - 7"
London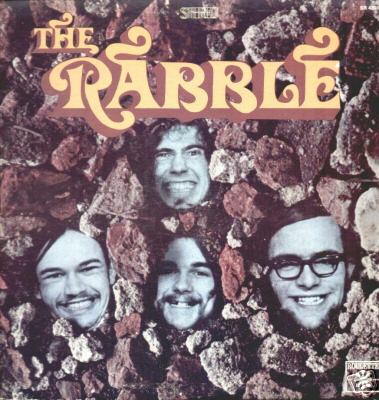 The Rabble
The Rabble
Trans-World (Canada)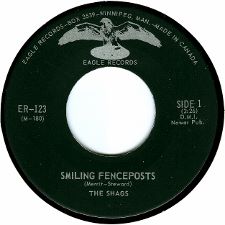 The Shags
Smiling Fenceposts / Dr. Feel-Good - 7"
Eagle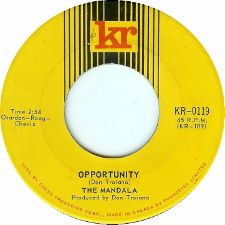 The Mandala
Opportunity / Lost Love - 7"
KR