Les Sinners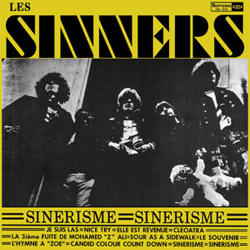 Sinerisme
Rusticana - 1967


Michael Panontin

Les Sinners flitted between English and French-speaking Montreal, a place where the stone structures along Rue St.-Jacques, once the storehouse of stolid anglo wealth, sat just around the corner from the bars and cafes along St.-Denis in the Quartier Latin. The mostly francophone band of singer Francois Guy, bassist Charles Prevost-Linton, drummer Louis Parizeau and a host of revolving guitarists formed in the Quebec metropolis in the summer of 1965, issuing a few singles and then delivering their first long-player to the shops by 1967.

The bilingual Sinerisme straddles the normally estranged worlds of anglo garage rock and the lilting cool of French pop. It alternates between surly garage nuggets sung in English (the fuzzed-out riffs on 'Nice Try', for example, found their way onto Pebbles Vol. 13 way back in 1984) and French pop ditties with languid harmonies and relaxed, sultry rhythms. The anglo cuts, while steeped in the requisite Jaggeresque snarl and standard blues riffs, are ultimately formulaic. However, in this post-Stereolab, post-Gainsbourg world, it is the French tracks that are the most intriguing here, as anyone who has hung out in Montreal's Plateau neighbourhood in the 00s can attest to. 'L'Hymn a Zoe', for instance, is a relaxed, almost nonchalant pop affair, while the springy 'Elle est Revenue' is steeped in understatement, with its bold bouncing bass, strident yet minimal guitar and almost subtly cool harmonies.

That same year, Parizeau and Guy appeared in a film by Jacques Godbout called Kid Sentiment, contributing music and songs to the soundtrack. As well, 1967 would see the release of what would be Les Sinners' biggest hit, a French version of 'Penny Lane'. The following year, Guy would leave to form La Revolution Francaise and Les Sinners would soldier on with considerable success until 1975, releasing some five more albums as well as a fascinating historical shard, a 7" called 'Go Go Trudeau' in 1968 with a French version on the a side and an English version on the flip.
Suggestions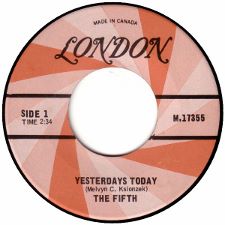 The Fifth
Yesterdays Today / Something You've Got - 7"
London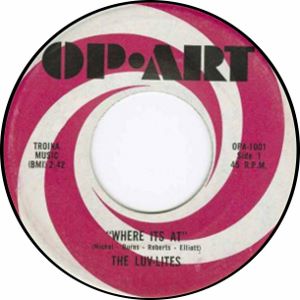 The Luv-Lites
Where It's At / Born in Chicago - 7"
Op-Art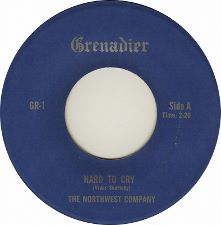 The Northwest Company
Hard to Cry b/w Get Away from It All - 7"
Grenadier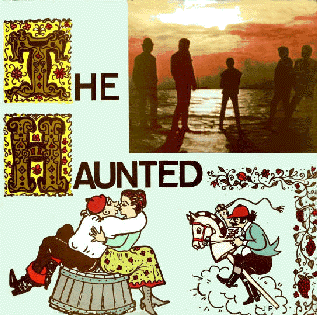 The Haunted
The Haunted
Trans-World