The Amen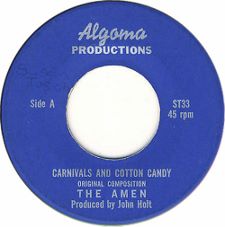 Carnivals and Cotton Candy / Peter Zeus - 7"
Algoma - 1967


Michael Panontin

The Sault Ste. Marie-based Amen - weekly regulars at their local Teen Centre - spent much of 1966 toiling about northern Ontario, venturing as far as Lakehead University in Thunder Bay as well as to such teeming pop meccas as Nipigon and Espanola. Then the lads unsurprisingly set off for the burgeoning Yorkville scene in Toronto to record their sole 7", the sought-after 'Carnivals and Cotton Candy'. The spectre of the Turtles or maybe even the Byrds seems to loom large over much of the song, which channels jangly guitar and a staccato drum roll into a rather fetching slice of romantic garage pop. 'Peter Zeus', on the reverse, is even better, with some handsome harmonies and cool guitar hooks.

Armed with their debut wax and no doubt beaming with pride, these proverbial hicks from the sticks returned to the Soo to headline at the local Sault Memorial Gardens in the summer of 1967, no doubt to legions of adoring admirers. The band even seemed to be hitting their stride on the Toronto coffee house circuit, eventually scoring a backup slot for a young Guess Who at the Princess Theatre in September, but alas were ultimately never to be heard from again.
Suggestions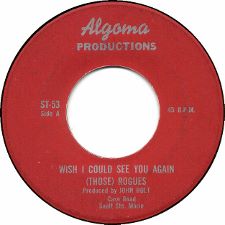 (Those) Rogues
Wish I Could See You Again / Girl - 7"
Algoma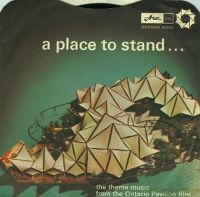 Jerry Toth
A Place to Stand b/w A Place to Stand - 7"
Arc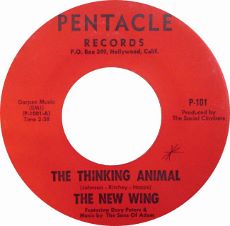 The New Wing
The Thinking Animal / My Petite - 7"
Pentacle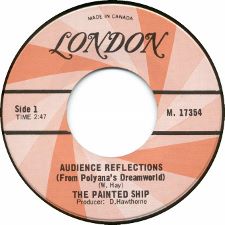 The Painted Ship
Audience Reflections / And She Said Yes - 7"
London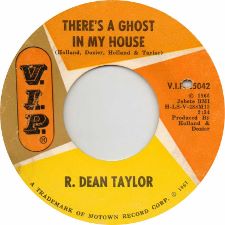 R. Dean Taylor
There's a Ghost in My House / Don't Fool Around - 7"
V.I.P.