The Collectors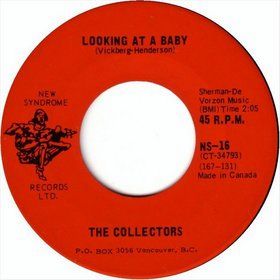 Looking at a Baby / Old Man - 7"
New Syndrome - 1967


Michael Panontin

The Collectors were probably Vancouver's premier psychedelic band and the only one at the time, aside from the Poppy Family, to have the bulk of their records also released south of the border. They formed sometime in 1966 when drummer Ross Turney recruited guitarist Bill Henderson and the nucleus of the defunct Classics, keyboardist Claire Lawrence, singer Howie Vickers and bassist Glenn Miller. As the house band at the rough-and-tumble Torch Cabaret club near the corner of Drake and Howe, they slugged out covers of popular r'n'b songs of the day and the occasional original to a crowd that seemed more interested in scrapping than listening. Henderson told Scout Magazine, "Lots of people brought a bottle in a bag...There was lots of fighting (and) most nights somebody rearranged someone else's face with a beer mug."

The lads ultimately caught the attention of Valiant Records honcho Barry De Vorzon down in L.A., who invited the five to California for a recording session that would include the trippy 'Looking at a Baby'. De Vorzon had already made popsike stars out of the Association and surely must have known a hit when he heard one. There was just one catch, though. With the tapes ready to be sent to the pressing plant, the guys still hadn't settled on a name for the band. Henderson told Richie Unterberger, "Barry phoned us up and said, 'Look, you guys, we gotta print labels now. What the hell's your name?' He said, 'Look, we're doing it now, take your choice, you're the Collectors or the Connection." After about 20 minutes of thought, a decision was made and the rest, as they say, is history.

'Looking at a Baby' is hardly representative of a band that would later become more famous for incorporating cellos, sax, recorder and flute into their songs, one of which even spanned a whole side of their debut album. But the record was issued just a few months before the summer of love (with the Canadian release on Vancouver's New Syndrome label). And though it didn't trouble the U.S. charts much, up here in Canada, those dreamy harmonies seemed to capture the blithe, carefree spirit of a country bursting with youthful self-discovery, even managing to reach the #4 slot the week of April 24th on Toronto's CHUM-AM charts.

From there, however, it was all downhill for the Collectors, as they hooked up with engineer/producer Dave Hassinger (Rolling Stones, Electric Prunes), and predictably dove headfirst into psychedelia, releasing a pair of adventurous, and at times pretentious, LPs for Warner Brothers, as well as a couple of long-lost soundtracks for Canadian films. When Vickers quit the group in 1969, the four soldiered on with Henderson taking over on vocals, later changing their name and eventually striking gold throughout the seventies and eighties, of course, as Chilliwack.
Suggestions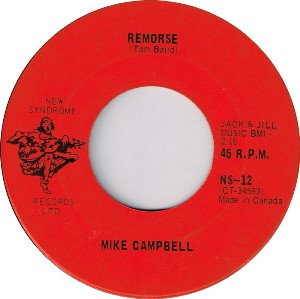 Mike Campbell
Remorse / One Girl - 7"
New Syndrome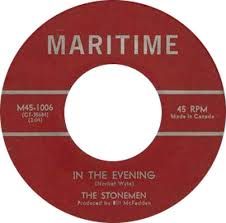 The Stonemen
In the Evening / Faded Colors - 7"
Maritime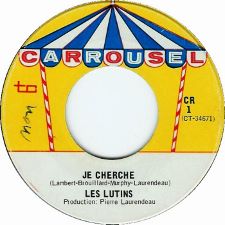 Les Lutins
Je cherche / Elle n'a rien compris - 7"
Carrousel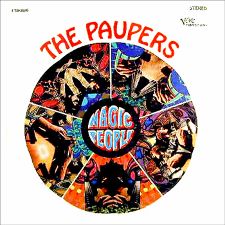 The Paupers
Magic People
Verve Forecast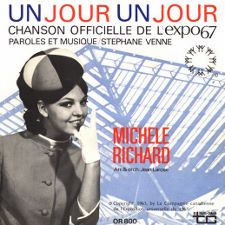 Michele Richard
Un jour, un jour / Hey Friend, Say Friend - 7"
Trans-Canada