Mike Campbell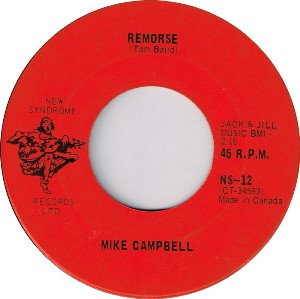 Remorse / One Girl - 7"
New Syndrome - 1966


Michael Panontin

This is one record that was definitely well worth all the cyber-research. A little digging reveals that Mike Campbell was once a bit of a teen idol on the west coast, making upwards of one hundred television appearances on popular shows like Let's Go and Music Hop. Campbell released 'Remorse' in 1966 on Tom Northcott's recently established New Syndrome label, but to the best of my knowledge it didn't bother the local Vancouver charts all that much. Like many long-forgotten seven-inchers of the time, though, this one bears the distinctive markings of the fab four, especially those silky harmonies and that taut, emotive songwriting. A closer peak at the label reveals that both sides were penned by Tom Baird, the man who was partly responsible for Bobby Taylor and the Vancouvers' top-30 hit, 'Does Your Mama Know about Me', and who would later make his way down to the Motor City to co-produce Rare Earth during their fertile early-seventies period. Baird of course drowned in a boating accident in 1975, with his body never to be found. Campbell engineered his own disappearance, so to speak, eventually changing his name to Michael Vincent and thus hastening his gradual slide into musical oblivion.
Suggestions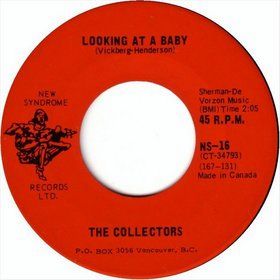 The Collectors
Looking at a Baby / Old Man - 7"
New Syndrome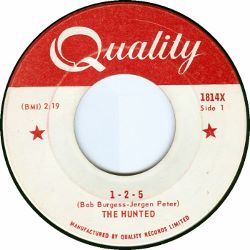 The Haunted
1-2-5 / Eight O'Clock in the Morning - 7"
Quality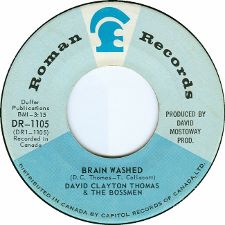 David Clayton Thomas and the Bossmen
Brainwashed / Barbie-Lee - 7"
Roman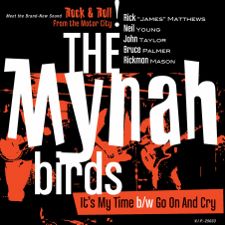 The Mynah Birds
It's My Time / Go On and Cry - 7"
V.I.P.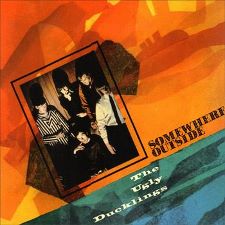 The Ugly Ducklings
Somewhere Outside
Yorktown