The Eyes of Dawn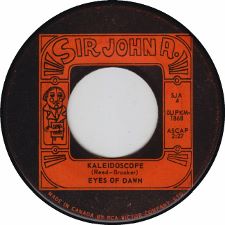 Little by Little / Kaleidoscope - 7"
Sir John A - 1967


Michael Panontin

After the modest success of their debut seven-inch 'Time to Be Going', which had seen some local chart action earlier in the year, the Eyes of Dawn lost their lead singer Wayne McQuaid to fellow labelmates Those Naughty Boys, and had to regroup somewhat. As well, their big moment in the sun, a back-up slot for Eric Burdon and the Animals at the Ottawa Coliseum, ended in infamy when the Animals balked at playing until they were paid, and the crowd erupted in violence.

On their second and final single, released in December of 1967, the guys wisely stuck to covers, updating Procol Harum's 'Kaleidoscope' on the b-side, and tarting up Dusty Springfield's wonderful 1966 ditty 'Little by Little' over on the topside. On 'Kaleidoscope', what is originally a fierce proto-psych stormer becomes a lithe pop song in the boys' hands, with the Hammond organ toned down a notch and Gary Booker's usually throaty bellows replaced here by the Eyes' almost Byrds-like harmonies and AM-friendly backing cries of "doooo do do doo". Turn the record over and Dusty's hook-filled classic is of course joyous and upbeat, reaching the #9 position with the added heft of distribution by RCA...though really, how could you mess up a song as lovely as this?
Suggestions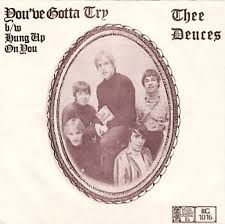 Thee Deuces
You Gotta Try / Hung Up on You - 7"
Sir John A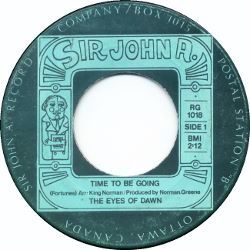 The Eyes of Dawn
Time to Be Going / Ignorance and Hardship - 7"
Sir John A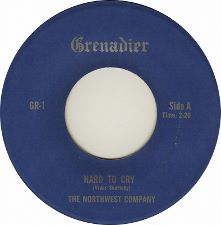 The Northwest Company
Hard to Cry b/w Get Away from It All - 7"
Grenadier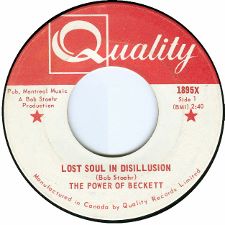 The Power of Beckett
Lost Soul in Disillusion / Back to Me - 7"
Quality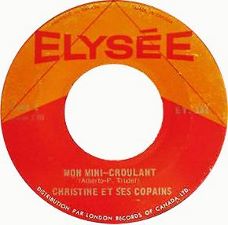 Christine et Ses Copains
Mon mini-croulant / Parce que je suis petite - 7"
Elysee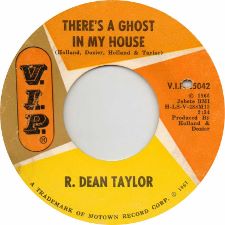 R. Dean Taylor
There's a Ghost in My House / Don't Fool Around - 7"
V.I.P.