Thee Deuces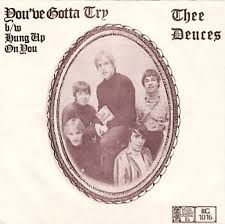 You Gotta Try / Hung Up on You - 7"
Sir John A - 1966


Robert Williston

Originally from the small town of Almonte (about 40 km southwest of Ottawa), Thee Deuces started out as an instrumental combo in 1964. A forty-seven-week residence at the Inter-Provincial Hotel across the river in Hull, Quebec allowed them to seriously hone their skills. In 1965, they relocated to Ottawa and acquired a manager in Don Billows, the owner of the Oak Door Club. It was also around this time that the band were approached by a Hollywood producer, who offered them a role in one of his teen exploitation movies. They had to refuse, however, when they realized that the deal required them to make their own way out west to California. The band signed on to John Pozer's fledgling Sir John A imprint, which simultaneously released their 'You Gotta Try' along with 'Low Man' by Don Norman and The Other Four on November 29, 1966.

Only 200 copies of this killer garage record were ever pressed, with the hand-pasted picture sleeve rarer still. The totally demented 'You Gotta Try', with its pounding beat, fuzzed-out guitar riffs and screaming monster vocals will blow your mind. This one interestingly enjoyed some chart success, reaching a respectable #86 on March 11th, 1967, thanks in part to airplay on Ottawa area stations CFRA, CKOY and CJET - though the rather transparent Yardbirds references probably did it no harm either. Add to this, the electrifying seesaw guitar of 'Hung Up on You' over on the flip and you've got a double-sider worth every penny of its 150-dollar value.

The band later changed their name to the Heart, adding another Sir John A disc to posterity, 'Treat Me Bad' / 'Help Me Down'. All of the aforementioned tracks showed up on the fine retrospective CD Ottawa Rocks - The Sir John A Years.


Visit Robert's site here.
Suggestions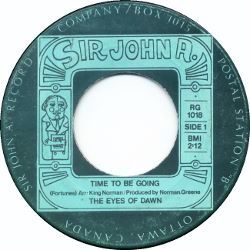 The Eyes of Dawn
Time to Be Going / Ignorance and Hardship - 7"
Sir John A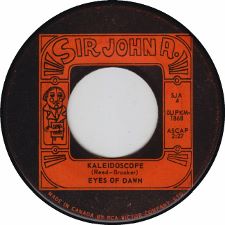 The Eyes of Dawn
Little by Little / Kaleidoscope - 7"
Sir John A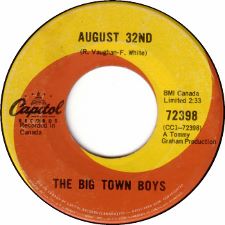 The Big Town Boys
August 32nd / My Babe - 7"
Capitol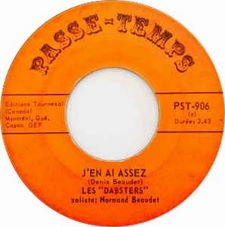 Les Dabsters
J'en ai assez / Tu le sais bien - 7"
Passe-Temps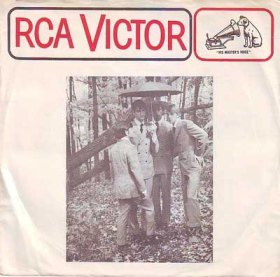 The Gentle Touch
Visitors Parking Only / One Way Ride - 7"
RCA Canada International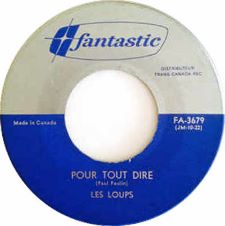 Les Loups
Pour tout dire / De toi - 7"
Fantastic