Destroyer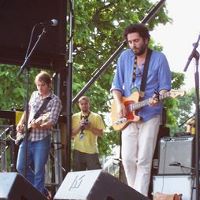 Pitchfork Music Festival - Chicago, Illinois
2006-07-29


Benjamin Bordoff

And so it was, on an unbearably hot Saturday afternoon, in a great city on a Great Lake, that scores of thousands of sweaty souls gathered in Union Park to hear a fine sampling of live music...or dehydrate in a prelude to a global warming apocalypse.

But it was not to be. At least one fan appeared to succumb to heat-related issues (judging by orange-vested medic personnel activity from where I was wilting, er, standing). Destroyer (a.k.a. New Pornographer Dan Bejar and his merry band of four) nevertheless managed to evoke a cool, tranquil, almost pastoral vibe for an appreciative crowd. (Bejar was admirably undeterred by an apoplectic monologue intro by some hipster Wavy Gravy redux, who referred to preceding act The Mountain Goats as the Billy Goats!?!)

But I digress.

'Crystal Country' from the album This Night set the pace, which was consistently upheld throughout the set. Bejar's vocal style has often been described as early-seventies Bowie-esque. His performances have at times been criticized as being too "straight", lacking in the theatrical ("Wot! Just cuz ya sing like Bowie ya gotta perform like 'im too?") I know this is hallowed ground here but Bejar's stage persona/style could be considered more akin to a mid-sixties Dylan - lyrically obtuse, enigmatic, cryptic.

After 'It's Gonna Take an Airplane' from Your Blues, Bejar quipped, "One quarter of that song was a protest song." To this, his keyboardist replied, "And the other three quarters?", to which Bejar sighed after a long pause, "Goddam it".

Selections from the most recent album, Destroyer's Rubies, figured prominently ('European Oils', 'Your Blood', 'Painter in Your Pocket'). 'Modern Painters' from This Night showcased earlier work. Disappointingly, material from Streethawk: A Seduction was sadly neglected. The title cut from Rubies provided an ample forum for clever wordplay, yielding to as rocking-out a guitar as you're likely to hear from Destroyer. (Despite a name which could be more likely associated with a Kiss tribute band, this is one sublime outfit, with mellow vibraphone effects added to the mix at times.) After forty minutes, the eight-song set slaked our thirst one final time with 'Looter's Follies', and, for a brief while, we felt a tad cooler.


Suggestions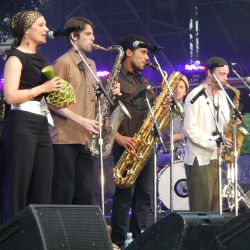 The Souljazz Orchestra
David Pecaut Square - Toronto, Ontario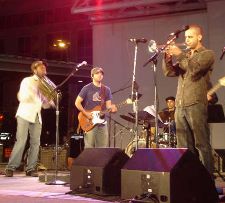 Afrodizz
Dundas Square - Toronto, On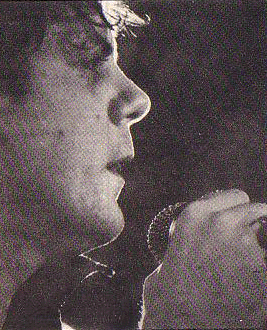 Teenage Head
University of Windsor - SAC's Pub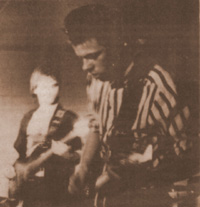 Tulpa
University of Windsor - Subway Pub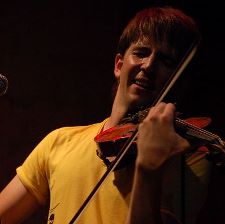 Final Fantasy
Tonic - New York City, NY