Teenage Head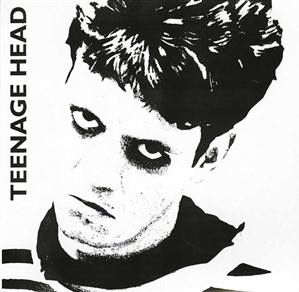 Picture My Face / Tearin' Me Apart - 7"
Epic - 1978


Michael Panontin

In the spring of 1977, when Frankie Venom (ne Kerr), Gordie Lewis, Steve Mahon and Nick Stipanitz, all long-haired rockers from nearby gritty Hamilton, managed to talk their way into a gig at Toronto's first punk bar, downstairs at the Colonial Tavern on Yonge Street, the big-city punks were a tad suspicious. But what Teenage Head may have lacked in style, they more than made up for in talent. Lewis recalls in Treat Me Like Dirt, "...it was an urban art type of crowd, so they always tried to give us a hard time about being from Hamilton. But we had one up over on them...they didn't know that we'd been rehearsing for the last two or three years, and we actually did have gigs under our belt. So when we went to play, it was 'hey, they can play'."

But the boys from the Hammer clearly had their sights set higher. Rather than press up a standard issue indie seven-inch, which might have given them bragging rights as the first on the Toronto block to do so, the lads recorded a five-song demo at Hamilton's Cosmic Studios and pitched it to the major labels. First up on the tape was the infectious power-pop ditty 'Picture My Face', with the tambourine conspicuously rattling front and centre in the mix. Scenester Gary 'Pig' Gold reckoned,"...they did have career aspirations. That's why the tambourine was so loud. That's why they put 'Picture My Face' as the first song on the demo..."

The strategy worked, of course, with the band inking a deal with Epic and releasing the song as their first single the following year. Paired with the toothier punk of 'Tearin' Me Apart' on the flip, the single probably did more than any other record in Canada at the time, save for maybe the Diodes' first album, in quashing that old canard that punk rockers couldn't play their instruments. Still, the band added their own bit of DIY to the product, pressing up a few hundred picture sleeves (in two versions) to wrap it in after Epic balked and released it in a standard issue CBS sleeve instead. And while Teenage Head would eventually become a household name, especially after the release of 1980's best-selling Frantic City album, nothing quite captures the snarly teenage angst and strident pop of the late seventies like 'Picture My Face'.
Suggestions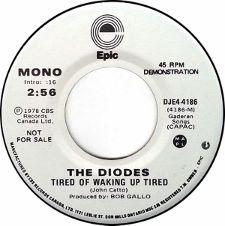 The Diodes
Tired of Waking Up Tired / Child Star - 7"
Epic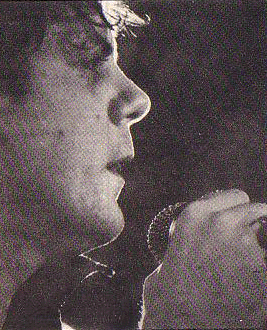 Teenage Head
University of Windsor - SAC's Pub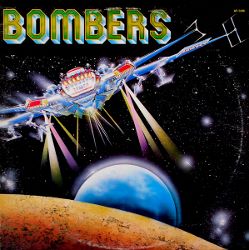 Bombers
Bombers
Telson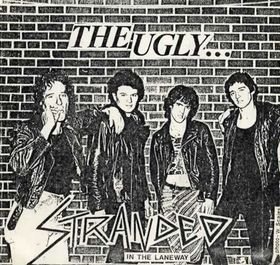 The Ugly
Stranded in the Laneway (of Love) / To Have Some Fun - 7"
Explosion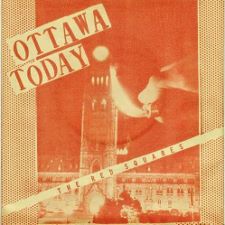 The Red Squares
Ottawa Today / Transmitter - 7"
Double Helix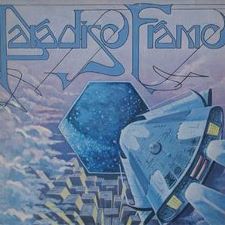 Paradise Frame
Paradise Frame
Cosmic