D.O.A.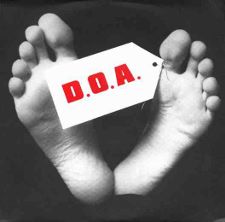 The Prisoner / 13 - 7"
Quintessence - 1978


Michael Panontin

Vancouver's D.O.A. were out of the gates early, releasing a pair of seven-inchers by the end of 1978, this after having spent the previous year toiling about Toronto's own nascent punk scene as the Skulls. On their sophomore effort here, Joey Shithead and crew jettisoned the rather formulaic Pistols mimicry of their debut EP for what would become their signature sound - a brawny, surly and decidedly anarchist punk.

Though pounded out between midnight and 6 AM at Vancouver's Little Mountain Sound, there is nothing bloodshot on these tracks. Clocking in at a terse two minutes and two seconds, 'The Prisoner' is a cauldron of punk rage, with Shithead's ferocious guitar front and centre and Chuck Biscuit's frantic battery taking up the rear. Brilliant. The flip steers into more standard 1977 territory, just a notch slower, but still with enough of Shithead's caustic vocals to keep the neighbours up.

Vinyl dweebs may want to note that a thousand copies were pressed up with the red D.O.A. stamped onto the toe tag on the cover, followed by another 4000 with a conventional cover. Both sides would eventually find their way onto the band's excellent genre-defining long-player Something Better Change. (Sudden Death).
Suggestions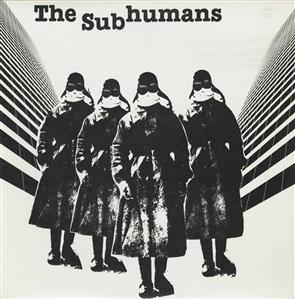 The Subhumans
The Subhumans EP - 12"
Quintessence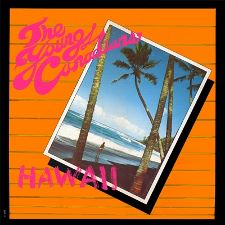 The Young Canadians
Hawaii EP -12" EP
Quintessence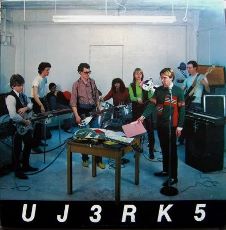 UJ3RK5
UJ3RK5 - 12" EP
Quintessence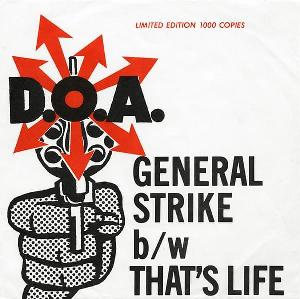 D.O.A.
General Strike / That's Life - 7"
Sudden Death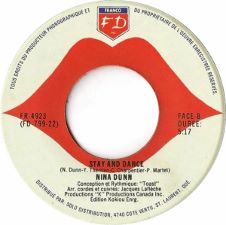 Nina Dunn
If You Want My Love (Do It) / Stay and Dance - 7"
Franco FD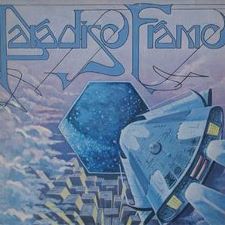 Paradise Frame
Paradise Frame
Cosmic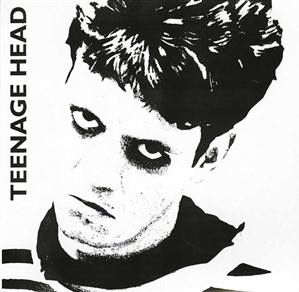 Teenage Head
Picture My Face / Tearin' Me Apart - 7"
Epic