The Subhumans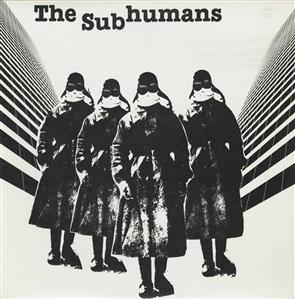 The Subhumans EP - 12"
Quintessence - 1979


Michael Panontin

No place in North America took punk more seriously than Vancouver. Anyone who has spent time in that west coast city knows full well the political anger that seethes beneath the picture-postcard vistas. In the late seventies, when the leather-jacketed rockers in established music centres like Toronto, New York or London had already tired of punk and were moving on to other genres like post punk, no wave or rockabilly, the activist punks out west were just getting started.

Though late-forming by global standards, the Canadian west coast scene was seriously kickstarted into action by a trio of seven-inch records in 1978, two by D.O.A. and the other the Subhumans' gloriously amateurish 'Death to the Sickoids' disc, with its cheeky reference to the national anthem on the reverse. The Subhumans - singer Brian Goble (a.k.a. "Wimpy-Roy"), guitarist Mike Graham, bass player Gerry Useless (ne Gerald Hannah) and Ken Montgomery (a.k.a. "Dimwit") on the skins - were equal parts vitriol and humour, with the round-faced Goble delivering hilariously improvised rambles throughout the band's frenetic sets.

There was no doubt that the RCMP had files on a host of Vancouver punks, and Canada's national police force could have easily opened up the Subhumans' file at the group's first gig, an anarchist-organized anti-Canada Day rally on July 1st, 1978. It was there for the first time that the four unleashed their by now classic 'Oh Canaduh', scything politicians with lines like, "And in the capital they're sipping their tea / They care about their paycheques but not about you and me."

By the time they went to see Bob Rock over at Vancouver's Little Mountain Sound studio to record this EP, Montgomery had jumped over to the poppier Pointed Sticks, his shoes filled quite nicely by Jim Imagawa. What Rock made of the four scruffy punks when they walked in the door is anyone's guess. But he somehow managed to coax from them what is easily the finest punk recording - bar none - to come out of this country. Hannah's 'Fuck You', which closes side one of the EP, is a bitterly defiant piss-off to mainstream society, and is filled with what writer Sam Sutherland aptly described as "distilled anger and agro-as-fuck minor chord changes." That song, along with the sludgier, feminist-friendly 'Slave to My Dick' over on side two, would become sing-along anthems at the band's live shows.

Of course, Hannah was also a devout environmentalist and, after a particularly gruelling cross-continent tour, he left the music business entirely to make a more direct political statement. Alas, in 1983 as a member of the Squamish Five, he was arrested and jailed for his part in the bombing of Litton Industries, which manufactured parts for the American nuclear cruise missile. He ultimately spent five years in prison, but during that time 'Fuck You' was canonized when mates D.O.A. included a version of it on their Right to Be Wild single to raise funds for the group's legal defence.
The Subhumans
Suggestions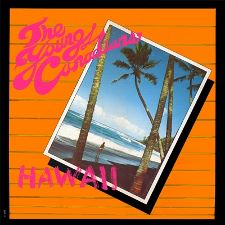 The Young Canadians
Hawaii EP -12" EP
Quintessence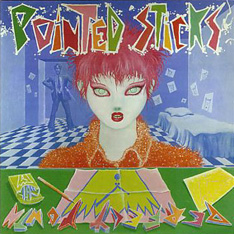 The Pointed Sticks
Perfect Youth
Quintessence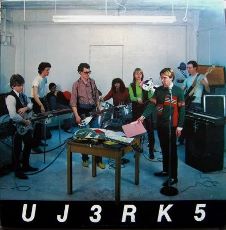 UJ3RK5
UJ3RK5 - 12" EP
Quintessence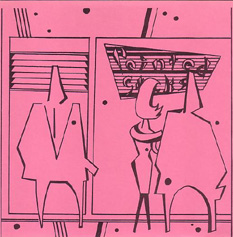 The Pointed Sticks
What Do You Want Me to Do? b/w Somebody's Mom - 7"
Quintessence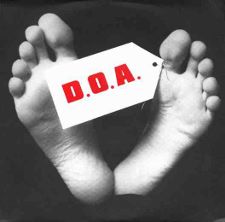 D.O.A.
The Prisoner / 13 - 7"
Quintessence