The Pointed Sticks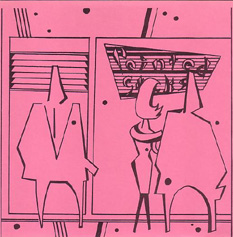 What Do You Want Me to Do? b/w Somebody's Mom - 7"
Quintessence - 1978


Michael Panontin

When they recorded this punchy seven-inch, Vancouver's Pointed Sticks were still more than a year away from cementing their reputation nationally for sprightly, effervescent new wave on their lone 1980 LP Perfect Youth. Here, though, the Sticks were still a trad-punk quartet of guitar, bass, drums and snarly vocals, and so the spectre of the Buzzcocks and Generation X looms large.

The Sticks had only just formed several months earlier after singer Nick Jones, himself barely back from a year off in the U.K., hooked up with childhood mate Bill Napier-Hemy on guitar. Rounding things out in the original line-up were bassist Tony Bardoch and drummer Ian Tiles. It didn't take long, though, for the group to cement themselves as the West Coast's premier new wave act. As Jones explains to Sam Sutherland in his excellent Perfect Youth (The Birth of Canadian Punk) , "I saw the Buzzcocks in England...I was raving about this incredible band who had harmony singing and beautiful melodies but still had that great edge. That was the kind of template that we took, to capture a lighter side of what all the other bands were doing."

The newly formed band got right down to business. After making their debut at the Quadra Club on August 1, 1978, the four edged out the likes of the Subhumans to win the Georgia Straight's Second Battle of the Bands contest, netting some precious studio time at Vancouver's Little Mountain Sound. As luck would have it, the studio's overnight techie was none other than a young Bob Rock, who would go on to produce bands like Metallica and Motley Crue ("We didn't know him as anybody other than the blond dude at the controls"). So by late November, mere months after their first gig, the Pointed Sticks had 1,000 copies of their first single on Ted Thomas' newly formed Quintessence label.

Of the two tracks, each penned by Jones, 'What Do You Want Me to Do?' is the more perfunctory, working a slight buzzsaw guitar into standard pop/punk territory. But the flip is the kicker here. The brusque and uptempo 'Somebody's Mom' is 1 minute 33 seconds of abrupt, choppy chords and blistering, barely intelligible vocals, a terse statement of perfect punk bliss.

Only months later Ken "Dimwit" Montgomery would defect from the Subhumans to replace Tiles on drums and Gord "Dash" Nichol would sweeten their sound with his ebullient Farfisa, thus steering the Pointed Sticks towards their quarter hour of new wave fame. (Anorak alert: the Pointed Sticks' Quintessence singles, along with assorted unreleased and radio stuff, have been rescued from oblivion by Joe Keithley (aka Shithead) on 2005's comp Waiting for the Real Thing (Sudden Death).


Suggestions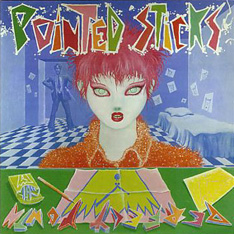 The Pointed Sticks
Perfect Youth
Quintessence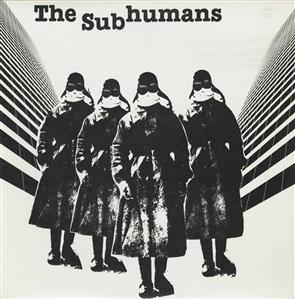 The Subhumans
The Subhumans EP - 12"
Quintessence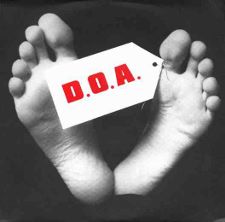 D.O.A.
The Prisoner / 13 - 7"
Quintessence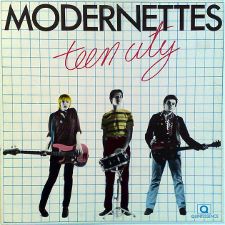 The Modernettes
Teen City - 12" EP
Quintessence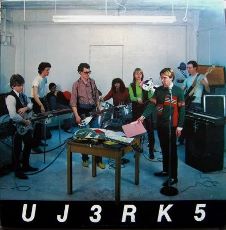 UJ3RK5
UJ3RK5 - 12" EP
Quintessence