Liz Worth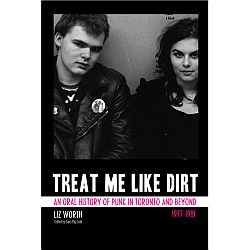 Treat Me Like Dirt (An Oral History of Punk in Toronto and Beyond)
Bongo Beat - 2010


Michael Panontin

Has their been any other scene in pop music so obsessed about and fawned over as 1970s punk, a movement that lasted a scant two years in its prime, was rejected outright by North American audiences, and in the end probably left us with more musical chaff than wheat? Poet and frequent Exclaim magazine contributor Liz Worth was not even born when the Toronto scene exploded, probably somewhere around Yonge and Isabella Streets on September 24, 1976, when the Ramones played the New Yorker Theatre and, as legend has it, launched a thousand punk bands. But after reading Daniel Jones' punk novel 1978, Worth chose to dig up the corpses of this long-forgotten scene by logging some 200 or so interviews with members of the Diodes, the Viletones, Teenage Head, the Demics, the Curse, the B-Girls and others. And like This Book is Broken, Stuart Berman's equally excellent insider account of the Broken Social Scene web, Treat Me Like Dirt wisely sticks with the raw quotes, letting those involved tell their own stories, and leaving the rose-coloured hagiography for someone else to write.

Worth essentially assumes the job of editor, cutting up what must be hundreds of hours of text and rearranging them chronologically. The result, no doubt made easier with this motley cast of characters - for the most part delinquents, art students and rock obsessives - is a book chock full of jaw-dropping stories by what might be the last generation in history to really live, and in some cases die, rock and roll. It's all here, from the bizarre (the Curse serving wine-soaked tampons at the 'Shoeshine Boy' release party: "People were so freaked out. People were gagging.") to the brazen (the Ugly when approached for a backstage interview by Creem magazine: "This person said, 'Can I have an interview?' Tony picks up this bottle and just smashed it right beside this person - 'Interview that, you fuck'.") to the simply candid (Teenage Head's Frankie Venom: "I wanted to be in a band to get girls and get laid and get drunk and have some drugs."). And finally there is the outright delusional, where Pig Records founder Gary Pig Gold assesses Simply Saucer's 1974 recording sessions for what would become Cyborgs Revisited: "At the risk of sounding at all overblown or even pretentious, I'd really equate that half-hour recorded at the Lanois' Master Sound studio to Elvis Presley's Sun Sessions."

At $39.99 for a 373-page paperback, Treat Me Like Dirt is hardly a bargain, but the sixty or so copies at the book launch at Toronto's Gladstone Hotel virtually flew off the shelf, with the whole lot selling out in a little over an hour. Go figure. The first run of 500 copies sold out in a week, so get up off the sofa and make that call.
Liz Worth
Bongo Beat
Suggestions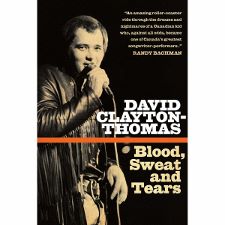 David Clayton-Thomas
Blood, Sweat and Tears
Penguin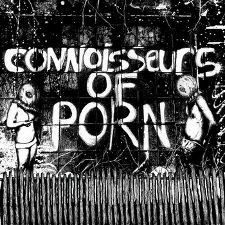 The Connoisseurs of Porn
The Peasant Terror / Chicken - 7"
Buzz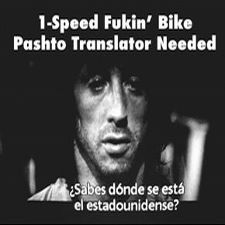 1-Speed Bike
Pashto Translator Needed
(independent)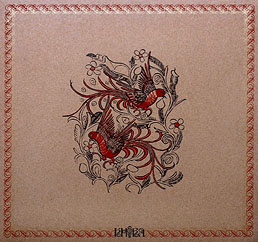 Khora
Silent Your Body is Endless
Constellation