Couleur Dessin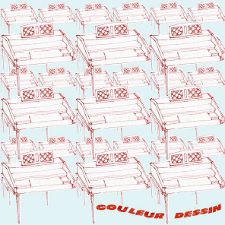 Couleur Dessin
Fixture - 2017


Michael Panontin

Name-checking is so much more fun these days, what with a half-century or more of cool musical eras and an internet chock full of obscure recordings just waiting to be unearthed. The pair of Montrealers behind Couleur Dessin, the latest addition to Fixture Records' impressive roster, boast such obtuse influences as 1960s LA pop, French new wave, the Canterbury Scene, krautrock and instrumental exotica.

So no surprise then that Couleur Dessin, the first missive from Anne-Lise Griffon and Christian Simmons (the latter of Fixture stablemates Phern, Sheer Agony and Lantern), sports an almost dizzying array of genres and decades. Much of Couleur Dessin - the blithe 'Find Me Easily' for one - consists of the sort of terse, whimsical pop statements that the likes of Kevin Ayers or Keith West might be making were they still around today.

These tracks are satisfying enough, but the real pleasures start to unfold towards the end of the disc, when the pair take things a bit deeper into leftfield. 'Whirling Past', for instance, is a lovely piece of music with minimal keyboards and a sombre vocal that is about as Eno-esque as one can get without actually lifting a track right off one of his records. This slides into the closing 'Tete Demultipliee', a chilling foray into spoken word, synth and percussion that will have you riveted throughout its seven-plus minutes of detached intensity.

Couleur Dessin is not without its chaff and, if truth be told, could probably have been whittled down to an EP or so. Still, there is definitely plenty here worth checking out. And like most Fixture fare, Couleur Dessin comes with its own built-in collectability, with just 200 of the darned things pressed up on 140-gram black vinyl and sheathed in colourful screenprinted jackets.
Fixture
Suggestions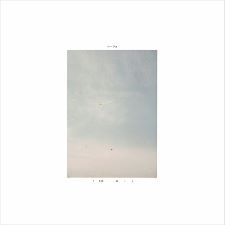 Mavo
Mavo 7" EP
Fixture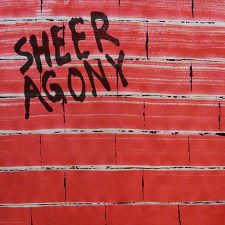 Sheer Agony
Pet Crow + 3 EP - 7"
Fixture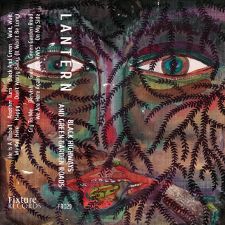 Lantern
Black Highways and Green Garden Roads
Fixture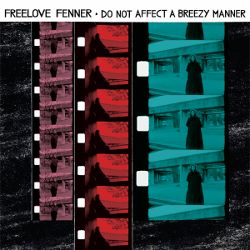 Freelove Fenner
Do Not Affect a Breezy Manner
Fixture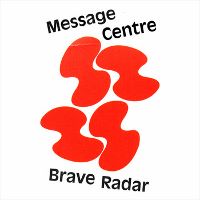 Brave Radar
Message Centre EP
Fixture