T.H.P. Orchestra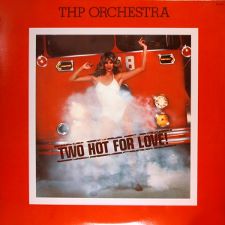 Too Hot for Love
RCA Victor - 1977


Michael Panontin

Montreal may have been the hands-down disco capital of Canada - "the second most important disco market on the continent, outside New York," according to Billboard at the time - but Toronto also had a thriving scene of its own centred mostly around producers Ian Guenther and Willi Morrison. Toronto in the mid-seventies was actually much more of a rock and roll type of place (with the Gasworks on Yonge Street serving as ground zero for the beer-swilling heshers and their ilk). But when these two ex-pats arrived - Guenther was originally from Montreal and Morrison had come from across the pond in Britain - things in the Ontario metropolis started to heat up considerably.

"There was really not a lot happening here in the early seventies," Morrison would tell Billboard magazine in 1979. But when the two formed their Three Hat Productions sometime in the middle of the decade, they began to rifle off a series of disco records as the Immortals, the Skatt Brothers, the Duncan Sisters and of course T.H.P. Orchestra. The latter group especially was launched with an eye to the much larger markets in New York and Europe. "We wanted to get away from the Canadian content issue here," Guenther added, "and disco was international."

As T.H.P. Orchestra, Guenther and Morrison had already issued their own sizzling version of Rhythm Heritage's 'Theme from S.W.A.T.' and was getting ready to take the world's exploding disco market by storm. Their follow-up record, a six-minute instrumental issued only in Canada, would be the one to break things wide open for the pair. A.J. Cervantes, a promoter who had cut his teeth with Neil Bogart at Casablanca Records and who had just formed his own Butterfly label in Los Angeles, saw the record's potential and pounced on it.

"The first release [for T.H.P. Orchestra] was when I took a single that they had released in Canada and was doing reasonably well in the U.S.," Cervantes recalled. "This was 'Two Hot for Love', which I took and completely re-cut it and turned it into 16-plus-minute track...It was a short version without vocals. Originally it was an instrumental track they had released in Canada on RCA Records...and we from a marketing perspective said let's re-cut it, let's make it long, let's add vocals, let's do some killer breaks in it and turn it into a monster piece."

'Too Hot for Love' is indeed superb, its nearly sixteen minutes of dancefloor pleasure broken into five movements with sexualized titles like Four-Play, Excitement and Climax. Add to that some sweeping string arrangements, swirling synthesizer and of course a torrid vocal performance by Barbara Fry and you have one of the finest dance records to ever come out of Canada.

What was actually quite strange about 'Too Hot for Love' was that, in an age of deejays, record pools and 12" singles, Cervantes chose to release it as a side-long album cut, even when he had no other tracks to issue with it. It was no matter, though. He just added four tracks from T.H.P. Orchestra's first LP, Early Riser, and voila, a 12" for the price of an album. In all, Too Hot for Love was issued in at least a dozen places, with pressings surfacing in Sweden, Japan, and South Africa and even in far-flung Colombia.
Suggestions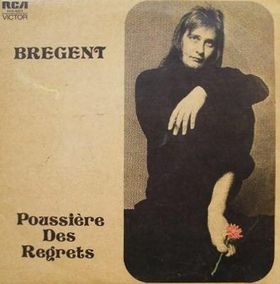 Bregent
Poussiere Des Regrets
RCA Victor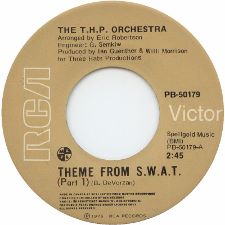 T.H.P. Orchestra
Theme from S.W.A.T. (Part 1) / Theme from S.W.A.T. (Part 2) - 7"
RCA Victor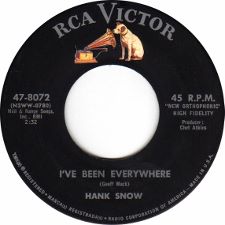 Hank Snow
I've Been Everywhere / Ancient History - 7"
RCA Victor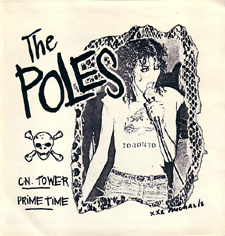 The Poles
CN Tower / Prime Time - 7"
Nimbus 9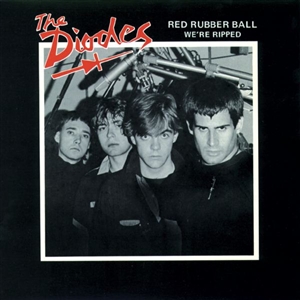 The Diodes
Red Rubber Ball / We're Ripped - 7"
Columbia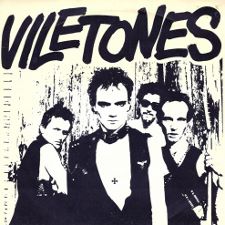 The Viletones
Screamin' Fist EP - 7"
Vile