Tulpa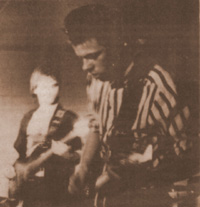 University of Windsor - Subway Pub
1984-01-01


Michael Panontin

*This is a slightly abridged version of a review that originally appeared in the University of Windsor paper The Lance in 1984.

Saturday night at the Subway, Tulpa's acutely electric pop virtually jolted my aural taste buds with a passionate psychedelectrifying set. Alas, pop lives, and I rest cured.

Culling most of the material from their awkwardly eclectic debut album, Mosaic Fish, Tulpa were indeed rhythmic, but in an unimposing and unaffected way. Despite the usually lame, uninspired offerings from pretentious Queen Street, and its plethoric muck of wannabes and hangers-on - most notably of late the artificially primal caveman beat of the Dave Howard/Vital Sines bunch - Tulpa's magically crafted hooks give added testament to their brilliance.

Indeed the crux of any intended effect centres around the subtle rhythmic putterings of guitarist John Bottomley. Though quite obviously (but not conspicuously) a throwback to halcyon psychedelic days, his universally sixtyish sound lifts only influence and not imitation from that era. And it is that fine line that separates the truly great modern bands from the merely banal.

During 'We Want it Now', Bottomley works with subtly funked-up riffs vaguely reminiscent of Archie Bell and the Drells' 'Tighten Up', while in 'Where Do We Go from Here?', his desperate phrasing injected added importance into humankind's most ubiquitous question. And the encore, of course the band's strongest song 'Passion', was rendered with overflowing emotion by Bottomley's fervent solo introduction. Totally intense. So obviously un-Queen Street. So step aside Miss Siberry, Tulpa may well be the new ambassadors of Canada's pop scene.


Suggestions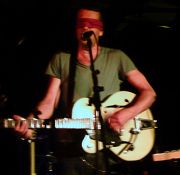 The Hidden Cameras
The Magic Stick - Detroit, Michigan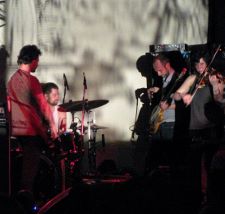 Godspeed You! Black Emperor
Lee's Palace - Toronto, Ontario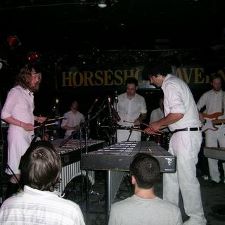 The Hylozoists
The Horseshoe - Toronto, On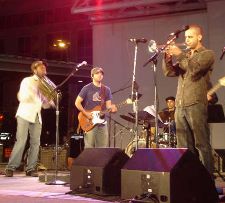 Afrodizz
Dundas Square - Toronto, On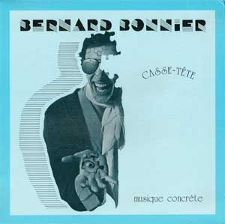 Bernard Bonnier
Casse-Tete - Musique Concrete
Amaryllis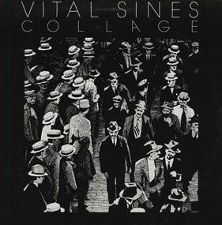 Vital Sines
Collage - 12" EP
(independent)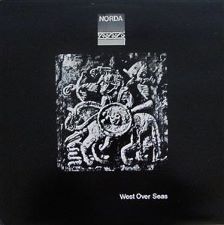 Norda
West Over Seas (+ 2) -12"
Unfaegne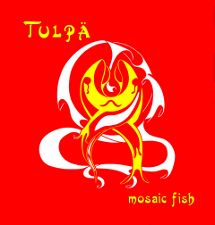 Tulpa
Mosaic Fish
Midnight Music