The Lawn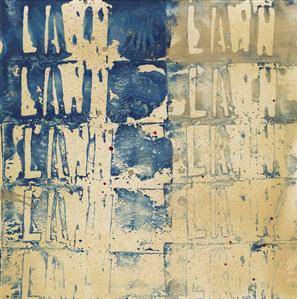 Peace in the Valley
Secret Song - 1986


Michael Panontin

Though long forgotten, along with the majority of all those C86-inspired bands, the Lawn (guitarists Gord Cumming and Patrick Gregory atop the bouncy rhythms of bassist Richard Gregory and drummer Mike Duggan) were perennial favourites at the Cabana Room in Toronto's Spadina Hotel. Their brilliant and only LP, Peace in the Valley, has shamefully never been released on CD, and like much of the great jangle-pop of the time (dig up those Wild Swans, McCarthy or early Bodines singles for a taste) is probably destined for the dust heap of lost pop bands.

The Smiths and R.E.M. seem the obvious touchstones here, but in a recent interview with Toronto-based critic Tim Perlich, Cumming downplayed any influence from those bands. "At the risk of sounding like a dick," he said, "when R.E.M. became popular, we had to change our sound slightly because we'd already been doing the jangly thing. Then about a year later, the Smiths came along and it was like, 'Oh shit, not again. Everyone's gonna think we're ripping off the Smiths.' So we made a few more adjustments."

Cumming had previously plied his skills on lap steel and slide guitar in The Woods Are Full of Cuckoos, and his knack for spry guitar pop continued unabated. The disc opens with perhaps their best track, the positively buoyant 'Shady Street', with dueling guitars and that simple lightning drumbeat so typical of the time. And though the rest of the record eases up a bit on the throttle at times, there's plenty of fuel left in classics like 'Beluger' and 'Catwalk Nap' over on side two.

The Lawn eventually got their fifteen minutes' worth when they merited a whole paragraph in a Dec. '89 issue of Spin magazine (complete with an ordering address for the LP) but, alas, by then the band were no longer around to take advantage. Peace in the Valley was pressed up in a limited run of just 500, with 100 of those sporting a nifty silk-screen cover (pictured), so tracking one down may not be all that easy.
Suggestions



A Neon Rome
New Heroin
New Rose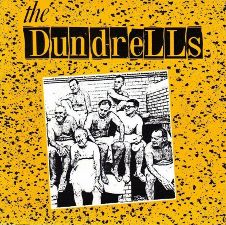 The Dundrells
Nothing on TV / Still, I Run - 7"
Nasty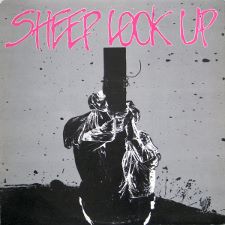 Sheep Look Up
Sheep Look Up 12" EP
SLUR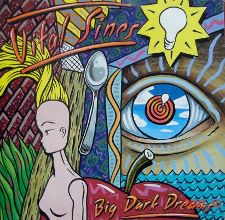 Vital Sines
Big Dark Dreams - 12" EP
Fringe