Sheep Look Up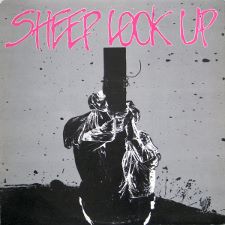 Sheep Look Up 12" EP
SLUR - 1986


Michael Panontin

London (Ontario)'s reputation as a sort of stolid, whitebread wasteland was never really fair musically - hell, any city giving birth to and then actually managing to keep the likes of the Nihilist Spasm Band would always have an undercurrent of creative cool. Similarly, for its size that burg spawned a thriving late-seventies/early-eighties punk and post-punk scene with bands like the Demics, Mettle, the Zealots and Sheep Look Up keeping the hipsters entertained.

Sheep Look Up of course took their name from John Brunner's 1972 dystopian novel. Though the band trace their origins to 1982, their line-up really started to crystalize a year later, when new guitarist Gilbert Smith entered the fold. He would be joined by singer Will Power (ne Matt Owen), drummer Greg Moore, bassist Mark Deroux, pianist/saxophonist John Francom and (sometimes) Lisa Patterson on sax and keyboards. Their first effort, the cassette-only release, Entropic Concern (1983), garnered accolades and airplay on the college radio circuit, especially the abrasive 'Civil Disobedience', where the band's caustic politics dovetailed with some fiery bass/guitar.

In 1986, with a U-Know award for Best Non-Recording Artist under their belts and songs on the Animals Fight Back (1984) and CHRW - London Underground comps, Sheep Look Up released this self-titled 12" EP, which charted on numerous college stations, as well as drawing attention from as far away as Bath (UK) and Milan. Sheep Look Up is fairly typical of the time, melding gothic gloom, pained vocals, and cavernous production, an effect which dredges up the ghosts of early Joy Division or pre-MTV Modern English. 'Falasha' features some rather intense sax, an underrated feat for such an abused instrument, while the twangy guitar licks on 'Spaghetti Western' - the finest track here - are curiously more John Barry than Ennio Morricone.

A demo tape of tracks for a full-length LP would make the rounds in 1988, but lack of cash and their eventual dissolution put the kibosh on any future the band might have had.


Suggestions



A Neon Rome
New Heroin
New Rose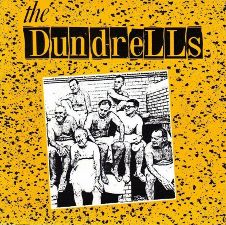 The Dundrells
Nothing on TV / Still, I Run - 7"
Nasty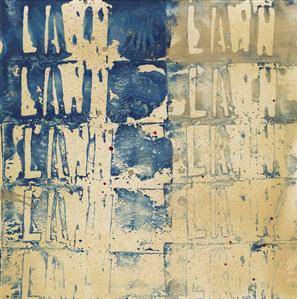 The Lawn
Peace in the Valley
Secret Song