Godspeed You! Black Emperor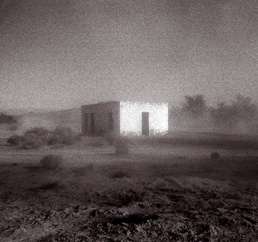 Allelujah! Don't Bend! Ascend!
Constellation - 2012


Michael Panontin

Godspeed You! Black Emperor dropped this record seemingly from out of the sky, unannounced and a couple of weeks ahead of its scheduled release, with copies just sort of showing up on the merch table at their October 1 show at Boston's Orpheus Theater. The band did much the same back in 2010 when, after a near eight-year hiatus, they announced out of nowhere that they would be playing and curating the All Tomorrow's Parties festival in December and then following it with a worldwide tour early the following year. Those gigs showed that GYBE had lost none of their sonic edge. Or their indie cred for that matter - in Toronto the band sold out four shows in three days at the tinyish Lee's Palace rather than doing one night of arena rock.

'Allelujah! Don't Bend! Ascend! consists of two side-long reworkings of earlier music that was previously part of their live repertoire, as well as an additional seven-inch of six-minute drones. (The CD version alternates between long and short tracks so that the drones seem to act almost as interludes.) The opening 'Mladic' , no doubt a reference to Serb military leader Ratko Mladic, currently on trial for war crimes committed in Bosnia in the 1990s, is epic Godspeed. After we are baited with the usual low-level drone and found-sound vocal recording, the piece blasts open with seething guitar flourishes and then bludgeons us with incessant, bone-crunching power chords. GYBE have perhaps never trodden so close to metal as on this track.

'We Drift Like Worried Fire' is the more majestic of the two pieces and sounds as if it could sit comfortably in the band's back catalogue, somewhere between their high-water Slow Riot for New Zero Kanada and the more sprawling four-sider Lift Your Skinny Fists Like Antennas to Heaven. Here, the visceral rage of 'Mladic' gives way to rumblings of a more cerebral sort. The woozy, almost mystical intro is a welcome antidote to the former's more militant tone, and then from there, things open up considerably, with Sophie Trudeau's soaring strings reaching almost immeasurable heights. A brief interlude checks mid-period King Crimson (with Bruce Cawdron providing a swell take on Bill Bruford) before 'We Drift...' races to its exhilerating three-guitar finish.

If we ultimately hear nothing more from Godspeed You! Black Emperor and Allelujah! Don't Bend! Ascend! ends up as their swan song, it will serve as a fitting cap on a brilliant body of work.
Godspeed You! Black Emperor
Constellation
Suggestions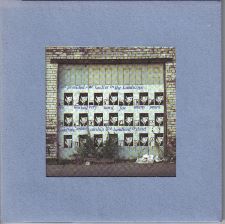 Do Make Say Think
Goodbye Enemy Airship the Landlord is Dead
Constellation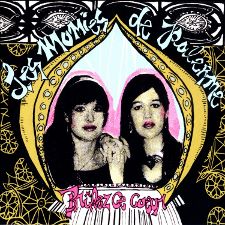 Les Momies de Palerme
Brulez Ce Coeur
Constellation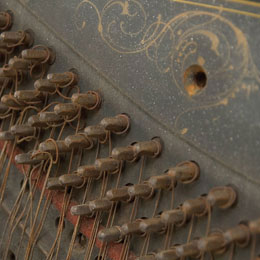 Do Make Say Think
You, You're a History in Rust
Constellation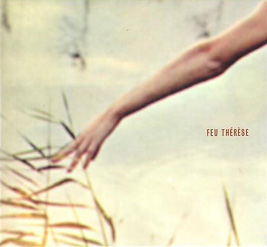 Feu Therese
Feu Therese
Constellation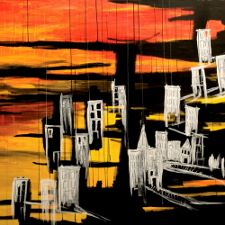 Do Make Say Think
Other Truths
Constellation