The Hidden Cameras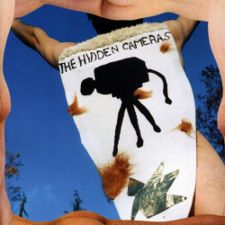 The Smell of Our Own
Evil Evil (Canada), Rough Trade (UK) - 2003


Michael Panontin

The primary vehicle for hugely talented singer/songwriter/bandleader Joel Gibb, though operating more like a collective encompassing, among others, Owen Pallett of Final Fantasy, a coterie of background singers, dancers, occasionally a stripper, and often enough at gigs the audience itself, Toronto's Hidden Cameras meld the secular with the ecclesiastical, using the Protestant church revival as its chief vehicle to enlighten on queer politics.

Dubbed "gay folk church music", the Cameras' shtick is to simultaneously sanctify the mundane and demystify the sacred, choosing to perform live in non-traditional venues such as porn theatres, dance spaces and, most commonly, churches, which are transformed into weirdly cathartic experiences, at first spiritually, but then later, as the more rhythmic tracks are performed, physically. The altar and pulpit are sacrilegiously used as performance/dance space, and churches (here in Canada often still in use as such) are permeated with Gibb's takes on gay love, usually with the imagery of bodily organs and fluids.

The Smell of Our Own, the Cameras' first proper release after Ecce Homo (2001), a collection of 4-track bedroom recordings, is brilliantly speckled with Gibb's fragile melodies, Pallett's evocative strings and occasionally, as in the translucent 'Boys of Melody', ethereal background harmonies. At 42 minutes, and although originally released on CD in Canada's very limited vinyl market, The Smell of Our Own works even more effectively taken as an LP with ten tracks, five a side, with the divine pipe-organs-and-choir intro of 'Golden Streams' (yes, it's about that before you ask) kicking off side one, and the extended guitar/vocal opening of 'Day is Dawning' serving as side two's launch track. The band's two UK singles (alas, no one actually releases singles - CD or vinyl - anymore in this country) are found almost off the bat on side one, such as the rousing, anthemic 'Ban Marriage', a radical sing-along released just as the politically charged issue of same-sex marriage was being debated, and eventually ratified, in Canada. The other, 'A Miracle', is as sublime as it is discomfiting, as Gibb's inner demons are baldly exposed ("In my head, you are suffering"). The album closes on an equally pretty note, Pallett's violin punctuating Gibb's vocals while he espouses the beauty of gay relations, the sexual explicitness of the lyrics cleansed of any vestiges of prurience.

A disc of supremely subversive beauty, this is.


The Hidden Cameras
Suggestions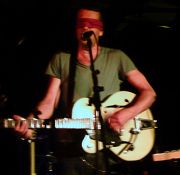 The Hidden Cameras
The Magic Stick - Detroit, Michigan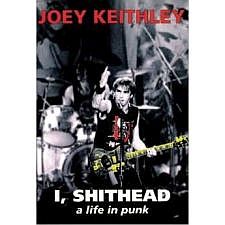 Joe Keithley
I, Shithead
Arsenal Press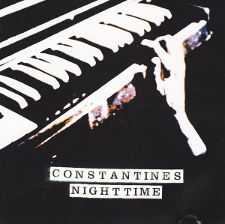 The Constantines
Nighttime Anytime EP
Subpop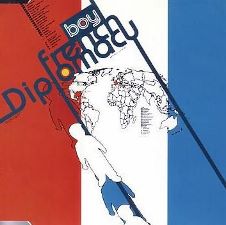 Boy
French Diplomacy EP
Bumstead