The Dub Rifles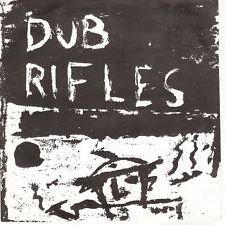 No Town, No Country EP - 7"
Notown - 1982


Michael Panontin

Ska-punks the Dub Rifles had slogged around the Winnipeg area for the better part of a year, consolidating their muscular mix of punk, sixties soul and island rhythms, before taking the plunge into DIY-land with their debut, the five-song No Town, No Country EP. Flush with enthusiasm, the Rifles entered a local studio naively hoping to cram as many songs as possible onto a 7" EP (though as it turned out the master had to be speeded up to squeeze them all on, which must partly explain the record's riveting live feel).

A short-lived staple on the university radio circuit, the Notown EP, as it became known, bristles with a fiery intensity. The eponymous opening track is a heady mash of punk and soul, with a blistering dual sax assault, while 'Production of Funds', with Clint Bowman's quirky bassline and Colin Bryce's desperate vocal, works an early-eighties punk-funk groove. The highlight here, and my own introduction to the band via a mix-tape sent to me by Porcelain Forehead singer Mike Hillis way back in the day, has to be the full-out ska of 'Number One', a feisty skankfest that should have been a dance floor classic (though interestingly Bryce recently demurred in an e-mail, writing that "I was never really happy with the results on the song 'Number One', which we really shouldn't have bothered with").

The follow-up Boom EP also garnered some airplay, thanks to the band's punishing cross-Canada tours, but after briefly setting up shop in Montreal in the winter (!) of 1983-84, the band's days were numbered. A final performance at Toronto's famed El Mocambo bar in April of 1984 would prove to be the Dub Rifles' swan song.


Suggestions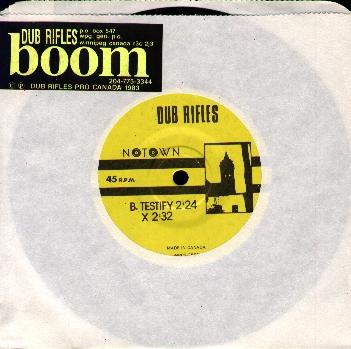 The Dub Rifles
The Boom EP - 7"
Notown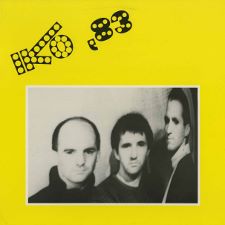 Iko
'83
Manhattan Formula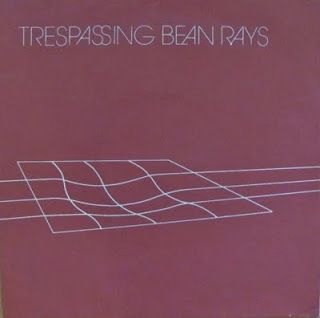 Trespassing Bean Rays
Trespassing Bean Rays EP - 7"
Altair Four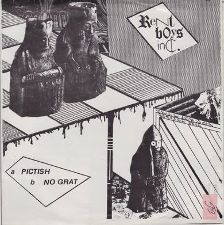 Rent Boys Inc.
Pictish / No Grat - 7"
(independent)