L'Etranger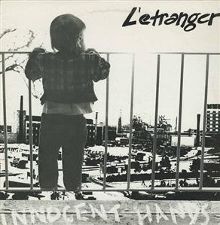 Innocent Hands - 12" EP
Ground Zero - 1982


Michael Panontin

These youthful, idealistic, and politically earnest agit-rockers formed in Toronto around 1980 just as the original punk scene started to fizzle. L'Etranger were virtual residents at the Cabana Room in the Spadina Hotel, gigging there regularly and ultimately releasing a trio of EPs two years apart from 1982 to 1986.

Guitarist Andrew Cash and bassist Charles Angus were mere 18-year-olds (and seemed even younger in person) when they put the band together. And they must have been brimming with precocity when they penned the six gritty roots-punk gems on Innocent Hands. After some initial indifference and even a false start (the guys ran out of money and had to cut short their initial recording sessions), the disc eventually caught the attention of campus radio stations across Canada, selling well and even garnering a bit coveted press in England.

More an impassioned cry than the acrid screed of hardcore punk, Innocent Hands deals with powerlessness in a corrupted world, railing against mendacious capitalists ('Goliath'), punk apathy ('Barricades'), and politicians' bullshit ('Today's Papers'). 'Barricades' shows the band to be good students of Paul Weller and his punchy, soulful guitar chords, while the hook-filled 'Took What Didn't Belong' - perhaps L'Etranger's finest track - sits alongside the Feelies' 'Boy With Perpetual Nervousness' as a singularly poignant description of the troubled macho dad / outsider son relationship.

L'Etranger followed up with the Running out of Funtown and Sticks and Stones EPs, but by 1986 the band had run out of steam. Cash soldiered on as the Andrew Cash Band, with his career peaking at the end of the decade with a fortuitous signing to Island Records. Angus would enjoy further success with roots-rockers Grievous Angels before quitting Toronto - though not his ideals - to resurface in Northern Ontario as a Member of Parliament for the (leftist) NDP party. And, after years as a political gadfly for Now magazine, Cash swapped his pen for parliament, joining his erstwhile bandmate in the NDP caucus after winning the west Toronto riding of Davenport in 2011.


Suggestions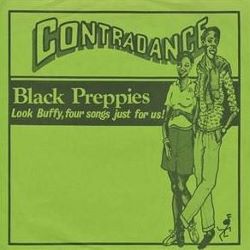 Contradance
Black Preppies EP - 7"
Dancing Note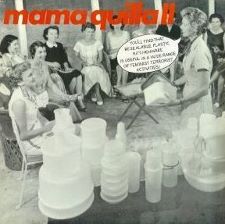 Mama Quilla II
KKK 12" EP
Tupperwaros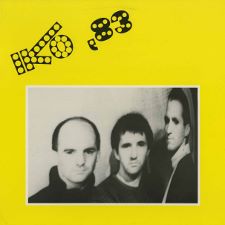 Iko
'83
Manhattan Formula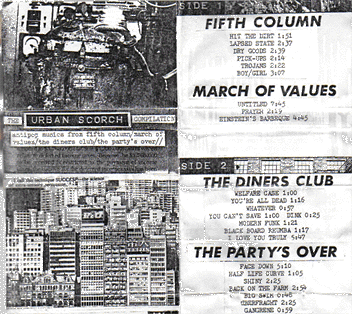 Urban Scorch Compilation
(various artists)
Some