Iko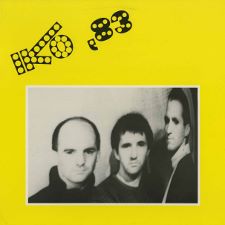 '83
Manhattan Formula - 1982


Michael Panontin

Montreal's 1980s minimal synth scene was pretty tiny next to those in Toronto or San Francisco. But what it lacked in size, it more than made up for in sheer emotion. Any T.O. knob-twiddler worth his or her circuitry at the time would most certainly have been digging through imports at the Record Peddler on Queen East and walking out with copies of Gary Numan's Replicas, John Foxx's Metamatic or the Human League's Reproduction tucked inside that vintage grey overcoat...in other words, a lot of that clinical, machinelike synthpop that grew straight out of the British punk scene. Quebeckers on the other hand, and Montrealers in particular, would just as likely have spent the previous half-decade in clubs sweating to funky space disco records like Kebekelektrik or Dogs of War.

So it should come as no surprise that the music on Iko's '83 - a sort of holy grail these days in certain circles - seems to nod more towards the playful electronica of Kraftwerk or Yellow Magic Orchestra than to any of Britain's more dour industrialists. The three cyborgs here, cryptically dubbed Dax, U-Gen and Zao, were actually a short-lived concern, meeting up in the Universite de Montreal's music department and then issuing this lone LP before seemingly dropping off the face of the earth.

Cratediggers have been parting with upwards of 200 dollars for mint copies of '83 and it is not without good reason. The standout tracks, like the glistening 'Elevator' or the Daniel Miller-influenced 'Approach on Tokyo', are warm and fluid, something quite rare for the time period. The vocals may take the occasional turn down more robotic paths, but other than that, there is not much that is cold about this here wave.
Suggestions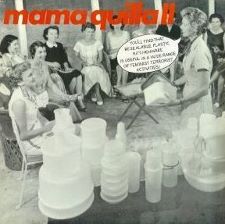 Mama Quilla II
KKK 12" EP
Tupperwaros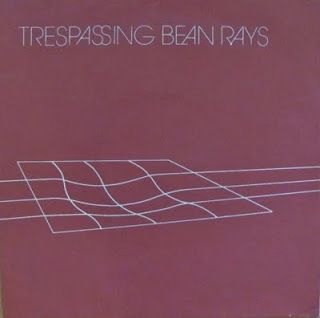 Trespassing Bean Rays
Trespassing Bean Rays EP - 7"
Altair Four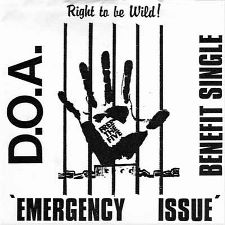 D.O.A.
Right to Be Wild - 7"
Sudden Death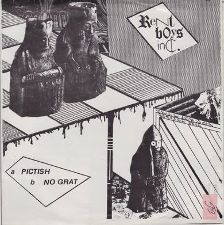 Rent Boys Inc.
Pictish / No Grat - 7"
(independent)