Moral Lepers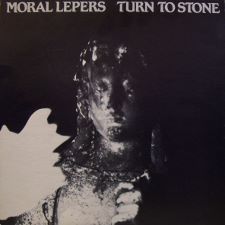 Turn to Stone EP - 12"
Mo Da Mu - 1982


Michael Panontin

It is hardly a secret to rock historians that Canada's female punk bands were pretty fast out of the gate, with Vancouver's Dishrags and Toronto's Curse both up and running by the summer of '77. But lost a bit in the shuffle are the equally interesting second-wave bands like the Zellots from London (ON), Fifth Column from Toronto, and Animal Slaves and Moral Lepers out on the west coast.

The Vancouver-based Moral Lepers were a five-piece consisting of singer Marian Lydbrooke and guitarists Bonnie 'Banjo' Williams and Elaine Stef, with bassist Rachel Melas and drummer Conny Nowe shoring up the rhythm end of the equation. Their only bit of wax, the twelve-inch Turn to Stone EP, was recorded sometime in 1982 at Energy Discs Studios and pressed up in a then-miniscule run of just 500 copies, thus making it one of the more challenging crate digs from that era.

The six tracks on Turn to Stone predictably trade in the sort of jerky rhythms and quivering guitar licks that were all the rage back in the day. However, unlike many of their contemporaries - female or not - who spouted as much vitriol as they did quirk, Moral Lepers stipple that angry stance with bits of muted psychedelia, especially on the gloomy lead-off track, 'Dead of Night' or the woozy 'China Rag'. Elsewhere, though, those who take their post-punk with a bit more polemic will probably prefer the more furious and faster-paced 'Suicide'.

The internet gives up precious little else about Moral Lepers, though a cursory search does find the ladies (and their "dance funk rhythms") on the bill with D.O.A., Friday October 14, 1983 at UBC. Stef would later take her guitar skills down subtler avenues, teaming up with taiko drummer Elaine Kage as the oddball guitar/percussion instrumental duo LOUD.
Suggestions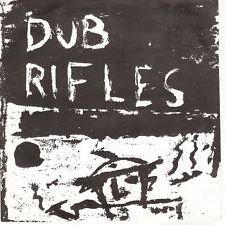 The Dub Rifles
No Town, No Country EP - 7"
Notown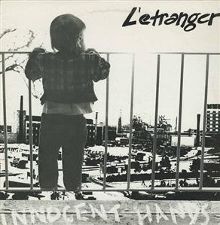 L'Etranger
Innocent Hands - 12" EP
Ground Zero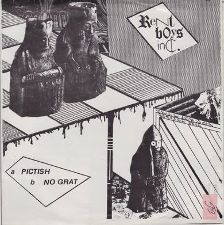 Rent Boys Inc.
Pictish / No Grat - 7"
(independent)