The Power of Beckett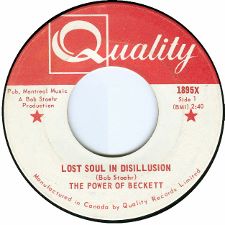 Lost Soul in Disillusion / Back to Me - 7"
Quality - 1967


Michael Panontin

There is not much out there in cyberland on the Power of Beckett, but what we do know for certain is that this Montreal garage band issued a couple of singles in the late sixties on Quality that are now quite highly sought after in collectors circles. And while the foursome of Bob Stoehr, Cliff Randall, Greg Tomlinson and M. Smith are barely remembered these days outside of a few vinyl compilers and record nerds, they did manage a brief mention in the November 11, 1967 issue of Billboard, with the influential music weekly printing the following: "A new Montreal group, The Power of Beckett, managed by CFOX Montreal deejay Bob Baker, makes its debut on Quality with 'Lost Soul in Disillusion', written by Baker."

A copy of 'Lost Soul in Disillusion' sold for an almost unfathomable 670 smackers in 2010. Neither track is really what you would call stellar. And I suspect that that lucky punter may have overpaid for his copy by a few hundred dollars. Still, Stoehr's 'Lost Soul in Disillusion' is worth a spin or two, if not for the lyrics, which are based on Lewis Carroll's poem The Walrus and the Carpenter, then at least for its hefty organ licks on the intro and that frenzied guitar solo on the way out.

The Power of Beckett issued a follow-up single, 'Just We Two' b/w 'Shake Me, Wake Me', in May 1968 and by December of that year the guys still seemed to be going strong. A crammed four-day, eight-show billing in early December with Toronto's Mandala saw them wowing the kids at various high schools around the west island before taking the stage on the final night at the recently built McGill Union Ballroom...8:30 PM, tickets two dollars.
Suggestions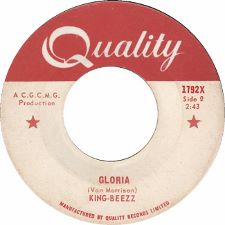 King-Beezz
She Belongs to Me / Gloria - 7"
Quality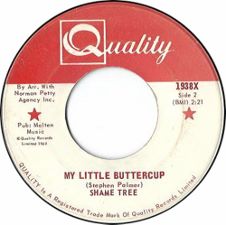 Shame Tree
Junior Saw It Happen b/w My Little Buttercup - 7"
Quality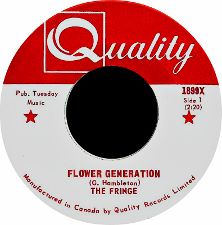 The Fringe
Flower Generation / Token for My Mind - 7"
Quality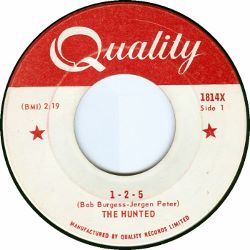 The Haunted
1-2-5 / Eight O'Clock in the Morning - 7"
Quality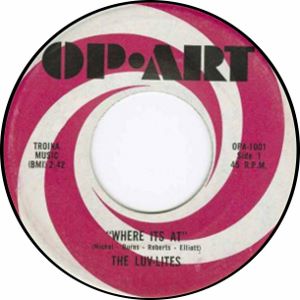 The Luv-Lites
Where It's At / Born in Chicago - 7"
Op-Art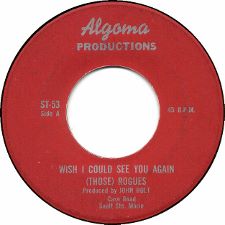 (Those) Rogues
Wish I Could See You Again / Girl - 7"
Algoma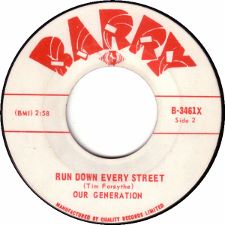 Our Generation
I'm a Man / Run Down Every Street - 7"
Barry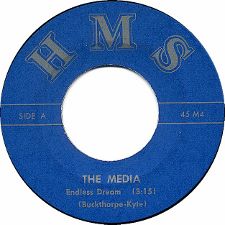 The Media
Girl, I Want You / Endless Dream - 7"
HMS