Geoff Pevere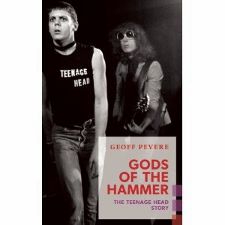 Gods of the Hammer
Coach House - 2014


Michael Panontin

There is allegedly a saying in Hamilton, the gritty steeltown just down the Q.E.W. from Toronto, that goes something like this: "The only reason Toronto had any punk rock is because Teenage Head drove up the highway and showed them how to do it." And though that may sound like small-town bluster, when Frankie Venom, Gord Lewis, Steve Mahon and Nick Stipanitz showed up at the Colonial Tavern on Yonge Street in early 1977, they blew the local competition out of the water. Unlike most punk bands at the time, Teenage Head already had a vast repertoire of songs and a couple of years of gigs under their belts. The motley teenagers may not have exactly looked the part with their long hair and bell-bottoms, but they were as tight as professionals.

As Geoff Pevere argues in his thoroughly enjoyable Gods of the Hammer, that punk scene was both the impetus the band needed to break out of their hometown and the straitjacket that kept them off the radio for the majority of their thirty-year career. Pevere, who writes about film for the Globe and Mail newspaper and whose previous books include the impressive Mondo Canuck: A Canadian Pop Culture Odyssey, brings a fan's genuine enthusiasm to the Head's bittersweet existence, managing for the most part to steer clear of the hagiographic pits those books often fall into.

Like Teenage Head themselves, the self-confessed "closet power-pop rocker" never really felt completely at ease with punk's more aggressive tendencies. Pevere rather aptly describes the band as more of "a Monkees-glam-and-rockabilly-influenced outfit with New York Dolls tightness", and with his terse, readable prose takes us from the Head's early days in Hamilton as, unbeknownst to them, contemporaries of the pre-recorded Ramones through their time atop the Toronto punk heap and then on to the infamous riot when the guys headlined Ontario Place in the early summer of 1980.

That their trajectory was so typical of rock and roll in general - from basement practices to the very cusp of stardom and then years spent never quite getting there - hardly seems to matter. To the ever-fawning Pevere, Teenage Head were simply "the best rock band this country had ever produced." Even if you are not quite the believer that he is - my lone experience with the group live was of a band barely treading water amidst the rising musical tides of 1985 - Gods of the Hammer will endear you to four of most dedicated and likeable musicians this country has ever seen.
Coach House
Suggestions



The Tower of Dudes
Make Your Own Culture
Velvet Rut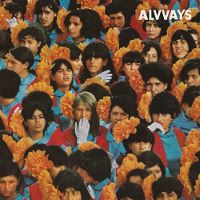 Alvvays
Alvvays
Polyvinyl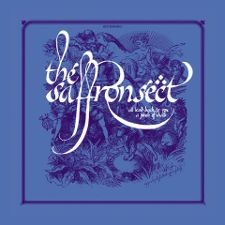 The Saffron Sect
All Lead Back to You / A Pinch of Chalk - 7"
13 O'Clock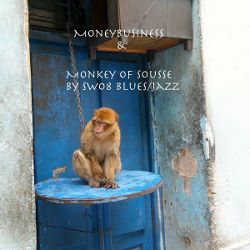 SWO8 Blues/Jazz
Monkey of Sousse
(independent)