Dean Drouillard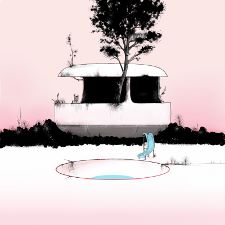 UFO Houses
Backward - 2014


Michael Panontin

In what probably seems like another lifetime, Dean Drouillard once plucked bass strings in his hometown of Windsor for power pop band Racecar back in the Big Star-friendly nineties. ("We were a dedicated trio...a very tight unit," he notes. "We used to cover 'September Gurls' and 'The Ballad of El Goodo'.") Now older and wiser, the Toronto-based musician/producer/composer is as busy as ever, playing with and/or producing the likes of Royal Wood, Justin Rutledge, Hannah Georgas and Sarah Slean, as well as recording a slew of excellent records that dabble in surf, blues, folk, cabaret and jazz.

His most recent effort might appear at first listen to be just another rustic, file-under-Americana recording. But the entirely instrumental UFO Houses is miles away from the usual sort of backwoods drivel that fills up my mailbox and that the ever-safe CBC Radio One can't seem to stop playing. The hugely talented Drouillard takes up the bulk of the instrumentation, including guitars, bass, keyboards and even a bit of percussion, but he is quick to underscore the contributions of close friend and producer Joshua Van Tassel. "Josh was interested in exploring the different sounds my guitars and gear could create," he writes. "He had great ideas and pushed me into places I likely would not end up on my own, like playing with every pedal on my pedal board on simultaneously or manipulating the tape echo live like an instrument or freaking out with an out-of-control fuzz pedal."

And there is certainly plenty for guitar knobs to like on UFO Houses. Things kick off with the dreamy 'Return to the Start', a fetching ode to the ghost of George Harrison, where Drouillard bleeds buckets of that pathos-inducing slide guitar the quiet Beatle was so famous for. Elsewhere, 'Lost City' takes a turn down twangier, Shadows-inspired avenues, while the title track is a rapt, introspective acoustic work of extreme beauty, a la Jim O'Rourke, that builds to an intensely satisfying climax. It's hard to say whether UFO Houses will establish the relatively unknown Drouillard as something more than just "a songwriter's consummate sideman" - at this writing it is #1 on the CJAM-FM charts in his hometown - but fans of instrumental music would definitely do well to track this down.
Dean Drouillard
Suggestions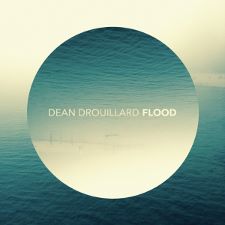 Dean Drouillard
Flood
(independent)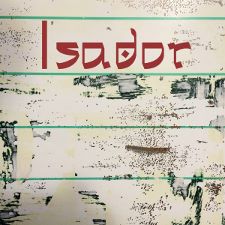 Isador
Isador EP
Backward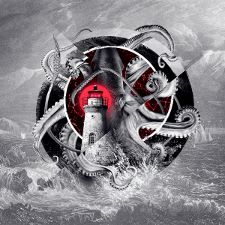 Joshua Van Tassel
Understar EP
Backward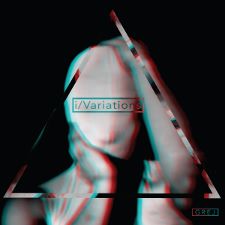 Grej
I/Variations
Backward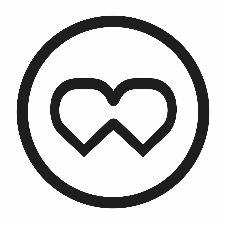 Double Tooth
You Should Buy Myself a Drink / One Thousand Shapeshifters - 7"
Backward