Joe Keithley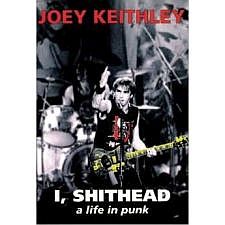 I, Shithead
Arsenal Press - 2003


Michael Panontin

Vancouver's D.O.A. may not have been the critical darlings that bands like the Minutemen or Minor Threat were, nor did they sell as many records as Black Flag or Husker Du. And they were certainly nowhere near the first band to play sped-up west coast punk (the Middle Class' 1978 Out of Vogue EP gets my vote on that). But the currents of U.S. hardcore, most recently extolled by the unlikely geeks over at Wire magazine in a eight-page retrospective, would arguably not have happened were it not for the band's singular determination to spread the gospel to cities and towns all across North America and Europe.

The 229 pages of I, Shithead read much more like a tour diary than an autobiography, and for the most part span the 13-year history of D.O.A. from those crusty beginnings as unwelcome outsiders in Toronto's frosty scene all the way to their last hurrah at Vancouver's Commodore Ballroom in 1990. The story of D.O.A - Joey Shithead (aka Joe Keithley) along with a revolving line-up that included, among others, Chuck Biscuits, Randy Rampage, Dave Gregg, Dimwit and Wimpy Roy - is essentially one long cross-country jaunt after another, where the flawed, but lovable, shit-disturbers end up parsing their seemingly endless hijinks with a bit of music along the way.

Keithley's prose is terse and hard-hitting, just like his music. The politically active musician, who has had unsuccessful runs in British Columbia politics as a member of the Green Party and the NDP, is a virtual fount of anecdotes - no surprise, I guess, when you head a bunch of borderline alcoholics who seem to spend more time either drunk or passed out than they do making music. When the guys are not urinating on stage, falling drunk over the drum kit or drop-kicking Nazi punks in the front row, they are stranded on the highway next to their broken-down shitbox of a van, tussling with the police or trying to figure out whether to spend their last few bucks on food or beer (no points for guessing which way that usually ended).

In one particularly hilarious passage, a teenage Rampage is following the band back from a two-week tour down the west coast on manager Ken Lester's motorcycle. "I could see a bike catching up to us at great speed. It was Rampage...He was standing on the fucking seat, with the bike in top gear, reaching down to gun the throttle. Lester starts screaming out the driver's window about his motorcycle and how it might get destroyed, but Rampage zoomed on blithely ahead of us. Eventually he let me catch up and motioned for me to hand him a beer...Lester tried to wrestle the bottle away from me, but I won the battle: Rampage pulled the bike in close and I handed him the beer. At the next stop, Lester was screaming at both of us. Talk about a highway to hell!"

Though the musical element at times seems almost like an afterthought, when the band did manage to play, sometimes while half in the bag, they could rock...hard. During those seemingly brief interludes between tours, D.O.A. recorded some fine records, like their breakout Something Better Change or its follow-up Hardcore '81, from which the scene probably got its name. The ever-earnest Keithley takes us from benefits like the anti-nuke Rock against Radiation in Vancouver and Rock Against Reagan at the 1980 Republican convention in Detroit to huge anarchist squats from Denmark to Italy and points in between. Of course, the hardcore scene would later devolve into lumpheaded metal and grunge, and those Thatcher and Reagan neo-con ideas still haunt us today, but by the book's end we are left with an older, wiser and self-fulfilled Keithley, devoted husband and happy father of three children.

"There have been a lot of ups and downs over the years," he writes, "but through it all, I'm proud of what we've accomplished. We had a blast." And so will the reader.
Arsenal Press
Suggestions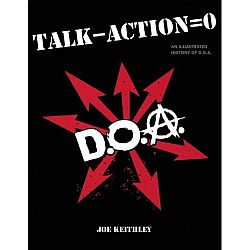 Joe Keithley
Talk - Action = 0
Arsenal Pulp Press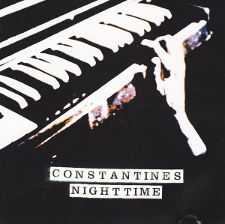 The Constantines
Nighttime Anytime EP
Subpop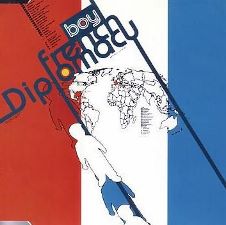 Boy
French Diplomacy EP
Bumstead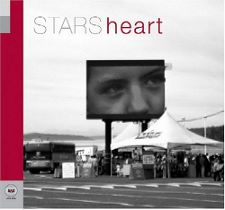 Stars
Heart
Paper Bag (CAN), Arts & Crafts (USA), Setanta (UK)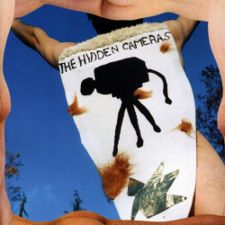 The Hidden Cameras
The Smell of Our Own
Evil Evil (Canada), Rough Trade (UK)