It's All Meat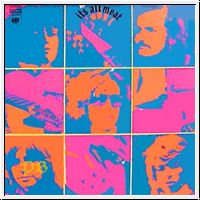 It's All Meat
Columbia - 1970


Michael Panontin

Despite the crotch-grabbing allusions (and nods to the Animals song of the same name), It's All Meat actually took their name from a 1960s dog food commercial extolling the virtues of its beefy chow ("100% meat, no filler!"). The Toronto five-piece were led by their chief songwriters, drummer Rick McKim and keyboardist Jed McKay, who already boasted production credits on the Underworld's much-sought-after 1968 garage gem 'Go Away'. They were managed by none other than Jack London, he of mid-sixties hitmakers Jack London and the Sparrows. And though they were often overshadowed by the more successful acts of the day, It's All Meat still managed regular gigs at Rick Gooderham and Nancy Renfrew's Cosmic Home club up on the city's northern fringes, wowing crowds with a sound that melded the blissful with the blistering.

On their lone LP, the Toronto five-piece seem to straddle the cusp of mid and late-sixties psychedelia. At the time It's All Meat found only limited release north of the 49th on Columbia Canada, which probably explains its stratospheric price point in collectors circles. The Hallucinations CD reissue, re-mastered beautifully from a vinyl source by Bruce Ley in Toronto, comes bookended with two of the group's finest non-LP songs. The disc virtually explodes with their debut 7" from 1969, 'Feel It', a searing slab of Stooges/MC5 proto-punk, a near total Detroit guitar blitz that is then rather naively, though effectively, punctuated with cheesy Farfisa chords. All meat indeed!

The spectre of Jim Morrison and the Doors looms larger throughout the LP proper, however, as McKay's Farfisa morphs into a more eerie backdrop to his bold operatic vocals, especially on 'Crying into the Deep Lake'. 'Roll My Own' transcends the hoary cliche of its title with haunting Hammond organ and an ample guitar/vocal mix, recalling John Kay and Steppenwolf. 'Sunday Love' opens like early Velvets with pastoral guitar before mounting a torrid Iberian rave-up. But there's gristle to be trimmed here as well, as It's All Meat sometimes bogs down in tepid blues riffs and overwrought vocals.

As luck would have it, It's All Meat's strongest track lamentably surfaces amongst the five unreleased demos included on the Hallucinations disc. 'Astrology' 's bouncy funked-up bass and minced slices of guitar make for a rather nifty dance track (in a late-sixties freakout kind of way). And the muddled mastering (or lack of it rather) notwithstanding, its chiding chorus ("There's a little too much technology, and not enough love") is probably not as dated as it should be. Alas, the glaring omission of 'Astrology' the first time around is what separates the one-hit wonders from the never-wases (though I suppose at least it has kept them off the casino circuit).
Suggestions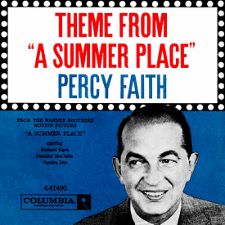 Percy Faith and His Orchestra
Theme from A Summer Place / Go-Go-Po-Go - 7"
Columbia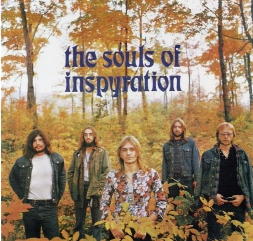 The Souls of Inspyration
The Souls of Inspyration
Columbia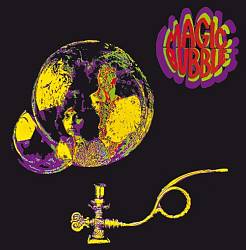 The Magic Bubble
The Magic Bubble
Columbia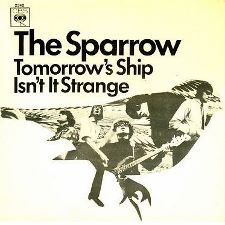 The Sparrow
Tomorrow's Ship / Isn't It Strange - 7"
Columbia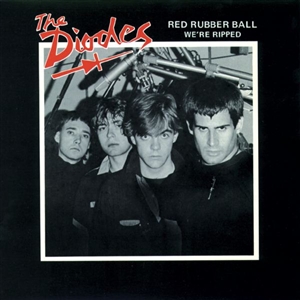 The Diodes
Red Rubber Ball / We're Ripped - 7"
Columbia