Neil Sheppard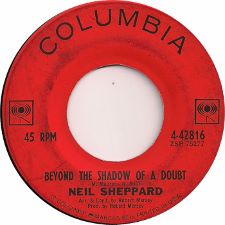 In My Imagination / Beyond the Shadow of a Doubt - 7"
Columbia - 1963


Michael Panontin

Neil Ship knew from an early age that he wanted to be in the music business. The Montreal lad attended his first audition at the early age of thirteen. But as he recounts on his LinkedIn page, living in the shadow of notorious nightclub owner and underworld figure Harry Ship was more than he could handle. "I did my first professional audition at Lou Black's Living Room in Montreal, (and) a well-dressed man came out and watched me nervously unpack a guitar," he writes. "He asked my name. I said Neil Ship. He asked, 'Are you related to Harry Ship?' I said, 'He's my dad' (and) Lou said, 'Okay Kid, you're hired!'" When the totally perplexed Ship asked about the audition, the reply was simply, "I'll hear you tomorrow. First set is at 9 pm!"

Determined to make it on his own merits, Ship promptly changed his name to Neil Sheppard and headed off the following year to New York City, where he settled into a long and fruitful career as a writer, producer, arranger and performer. The man whose songs were later recorded by the likes of the Everly Brothers, Gene Pitney, Tony Orlando and the Cowsills to name but a few issued his first record in 1963, the schmaltzy Neil Sedaka-influenced 'In My Imagination'. The record sank without a trace, but for those with a penchant for unloved oldies, his own 'Beyond the Shadow of a Doubt' over on the flipside ought to pique a few ears. It is an absolute stormer of a song that comes dancefloor ready, and with a groovy organ solo that is perfect for those inert types who prefer to stay seated.

Sheppard went on to add to the overcrowded annals of Beatles novelty songs, singing Ben Raleigh and Artie Wayne's 'You Can't Go Far without a Guitar (Unless You're Ringo Starr)' in 1964. Two years later he actually saw some chart action with his bubbly 'Let's Call It A Day Girl' for one-hit wonders the Razors Edge. 1970 would find him back in his hometown writing and producing an entire album of psych-rock for the band Life. And by the late seventies, the inveterate songwriter had even hooked up with Bob Guccione and his Penthouse empire to co-write the Love Symphony Orchestra's sultry disco hit 'Let Me Be Your Fantasy', issued in 1978 on the album Penthouse Presents: Pulsating Disco And Romantic Moods For Loving And Dancing, which came complete with its own nude pin-up poster. Those really were the days!
Suggestions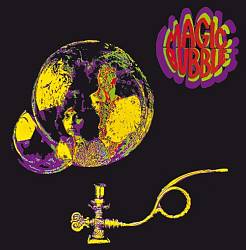 The Magic Bubble
The Magic Bubble
Columbia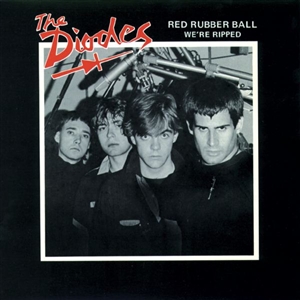 The Diodes
Red Rubber Ball / We're Ripped - 7"
Columbia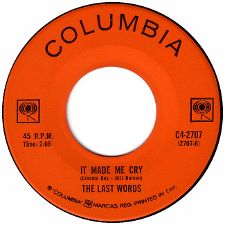 The Last Words
I Symbolize You / It Made Me Cry - 7"
Columbia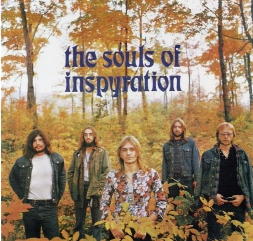 The Souls of Inspyration
The Souls of Inspyration
Columbia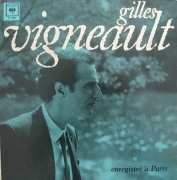 Gilles Vigneault
Enregistre a Paris
Columbia