The Sparrow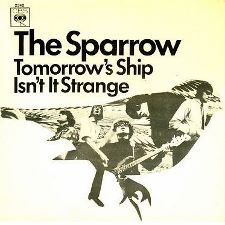 Tomorrow's Ship / Isn't It Strange - 7"
Columbia - 1966


Michael Panontin

As members of Jack London and the Sparrows, bassist Nick St. Nicholas and the fraternal drum/guitar duo of Jerry and Dennis Edmonton enjoyed a string of Canadian hits on Capitol in the years 1964 and 1965. But when their bread-and-butter frontman, Brit wannabe Jack London, renegotiated their contract, sweetening his own pot at the expense of his bandmates, the lads bolted, replacing the poseur London with the steely charm of blues belter John Kay. As a five-piece, the Sparrows (with Gordy McJohn added on keyboards) tested their increasingly psychedelic sound around the bars of Toronto's Yorkville area, until a fortuitous meeting with a wealthy and well-connected stereo manufacturer, Stanton Freeman, landed them a coveted slot at New York's uber-trendy Arthur nightclub.

The band would soon start commuting between Yorkville and Greenwich Village as the hipper-sounding Sparrow. And then in mid-1966, the group issued their debut seven-inch, 'Tomorrow's Ship', which for all its opening guitar distortion eventually settles into a blithe and jangly piece of California pop. The aptly named 'Isn't It Strange' over on side b is indeed that and more, delving deep into the crevasses of acid weirdness. The spacey, meandering guitar noodles even predate Syd Barrett's work with Pink Floyd - and that's really saying something.

After New York's pleasures had been tapped, the Sparrow headed for sunnier climates, making their west coast debut at L.A.'s It's Boss and later dividing their time between Los Angeles and San Francisco. But just as the boys were beginning to taste the initial trickles of fame, managing to open for the likes of the Doors and Big Brother and the Holding Company at the Fillmore, Dennis Edmonton left the band, later to re-emerge as Mars Bonfire. Kay and the others of course were reborn (to be wild, as it were) as Steppenwolf and bikers the world over would never be the same again.


Suggestions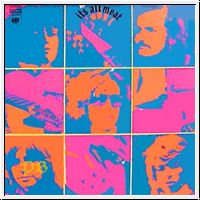 It's All Meat
It's All Meat
Columbia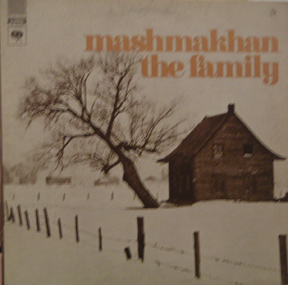 Mashmakhan
The Family
Columbia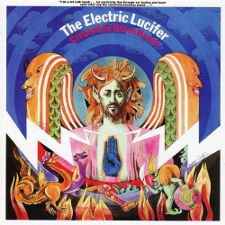 Bruce Haack
The Electric Lucifer
Columbia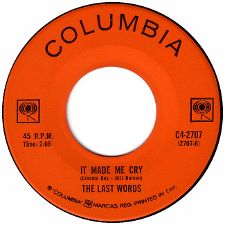 The Last Words
I Symbolize You / It Made Me Cry - 7"
Columbia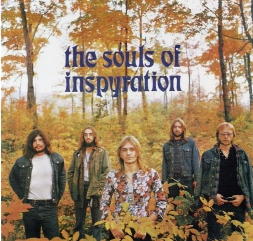 The Souls of Inspyration
The Souls of Inspyration
Columbia