Percy Faith and His Orchestra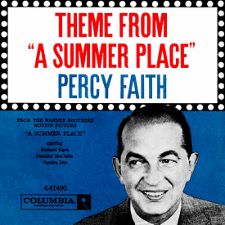 Theme from A Summer Place / Go-Go-Po-Go - 7"
Columbia - 1959


Michael Panontin

As a bandleader, Percy Faith managed to chart records for over a quarter of a century, from 1950 to 1976, long after the big band era had succumbed to the likes of rock and roll, pop and even disco. In all, he enjoyed twenty-four top-40 hits, including three number ones ('Delicado' in 1952, 'Moulin Rouge Theme' the following year and 'Theme from A Summer Place' in 1960). But his career might not have happened at all were it not for a fateful - and as it turned out, fortuitous - childhood mishap.

Faith grew up in Toronto, the oldest of eight children. And like many a Jewish child at the time, he was encouraged by his parents to take up the violin and the piano, instruments he had mastered well enough to perform at that city's venerable old Massey Hall. But when his hands were badly burned in a fire, he turned his attention to conducting, with his live orchestra becoming somewhat of a staple on CBC radio during the 1930s.

The following decade, Faith decided to take his talents south of the border, first to Chicago and then on to New York, where he made recordings for Voice of America, provided arrangements for pop singers like Tony Bennett, Doris Day and Johnny Mathis, and churned out literally dozens of records under his own name. And so by 1959, gainfully employed at Columbia Records and with a heap of success under his belt, Faith set his eyes on the lucrative film industry, specifically scoring music for Hollywood's burgeoning roster of flicks aimed at America's middle-class teen market.

"I had an offer from our former president at Columbia, who had gone over to Warner Brothers," Faith would tell Wink Martindale in a 1973 interview. "He knew that my current contract at Columbia was coming to a close. He said, 'If you come over to Warner Brothers, I'll guarantee you two pictures a year.'" Mitch Miller, who Faith worked for at Columbia, managed to talk him out of leaving the label, assuring the conductor that there would indeed be movies for him to score at Columbia.

And as luck would have it, Faith was soon tipped off by someone at Warner Brothers about a new piece of music written by Max Steiner for an upcoming film starring heartthrobs Troy Donahue and Sandra Dee. 'Theme from A Summer Place' was originally recorded by Hugo Winterhalter and was not even the main theme of the movie. But the film A Summer Place turned out to be huge hit with teens all across America, who flocked to theatres to drool over their idols' scandalous romantic affair.

What's more, those young baby boomers were buying up 45 rpm records by the millions. So Faith took Winterhalter's classically influenced music - which probably sounded to them more like music their parents would listen to - and turned it completely on its head, swapping Winterhalter's flaccid version with a crisp, glistening string arrangement that jerked tear ducts across the country. It took some time, but once the movie started to take hold in Middle America, 'Theme from A Summer Place' shot up the charts, taking the number one slot in the early part of 1960.

"I was a little disappointed at first. We recorded it in New York and it did nothing the first two or three, four, five, they waited five or six weeks," he said. "And apparently what happened was [A Summer Place] showed downtown for one week and it was a flop. And then it got into the suburbs and it got to the young people and this was their story, it was their picture and that music was theirs. And I started getting mail from these youngsters that every time they hear the song, they cry and they've worn out their copy."

By rights, 'Theme from A Summer Place' should have disappeared long ago, along with Brylcreem, surfboards and Annette Funicello movies. But there have been numerous versions of it over the years, from Andy Williams' croony vocal version to Jasper Beardly's hilariously horrendous audition for the B-Sharps on a Simpsons episode. Faith himself even recorded a groovy disco remake of the song in 1976, the same year he died at the age of 67.
Suggestions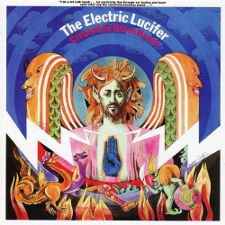 Bruce Haack
The Electric Lucifer
Columbia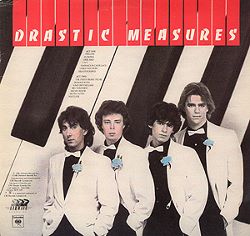 Drastic Measures
Drastic Measures
Columbia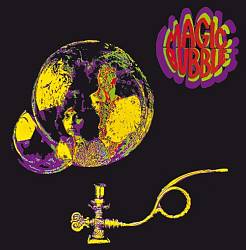 The Magic Bubble
The Magic Bubble
Columbia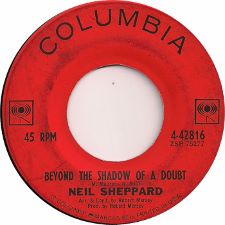 Neil Sheppard
In My Imagination / Beyond the Shadow of a Doubt - 7"
Columbia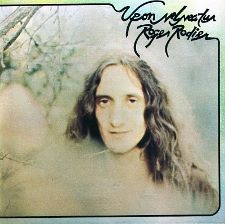 Roger Rodier
Upon Velveatur
Columbia