Shalabi Effect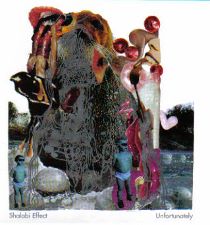 Unfortunately
Alien8 - 2005


Michael Panontin

Montreal-based Shalabi Effect play a compelling and eclectic mixture of psychedelia and atonal soundscapes, and Unfortunately, their fourth disc, marks a return to the more intense industrial-strength noise of their earlier ones. Recorded live in Montreal from March 23-28, 2005 at the MAI Theatre under the auspices of the Montreal Arts Interculturelles, Unfortunately varies from downright scary electronic instrumentals to softer acoustic psychedelia and Middle-Eastern meanderings.

(My first exposure to Sam Shalabi and gang's chilling world of experimentation was at Toronto's Images Festival of alternative and experimental film, where Shalabi Effect played a live soundtrack accompaniment to Argentine director Fernando Solanis' seminal 1968 film The Hour of the Furnaces. I sat through it transfixed at the on-screen images, nearly oblivious to Shalabi Effect's presence, their inconspicuousness certainly an apt testament to how effectively they had scored the film.)

The disc opens with 'Out of the Closet', an entirely paranoid mass of feedback overlaid with distorted, laboured breathing. Totally brilliant, but not for the faint of heart. Then, 'Pai Nai' has the cleansing effect of a proverbial late-sixties comedown (think King Crimson after '21st Century Schizoid Man' or the Deviants after 'I'm Coming Home' on their respective debuts) - an irreverent sixties garage riff clocking in at under 2 minutes.

'Early Reptiles Museum' uses multiple percussion, drums and tablas to create jungle-like rhythms with tense shrieks and slow painful wails. 'Monobrow' is like an extended Godspeed You! Black Emperor intro, using recorded background voices and various helicopter-like electronics. As it proceeds, whistling wind noises and grinding screams of feedback add to the bleak sonic vision here. There's even some really cool stoner music on 'Harpie' - a Middle-Eastern/South Asian blend of tablas and oud that recalls the long-forgotten and hopelessly obscure Saddhu Brand LP from 1971.

And so the record continues, alternating this frightening psychedelic collage with rhythmic tracks and blissful acoustic gems. A difficult but rewarding listen.


Alien8
Suggestions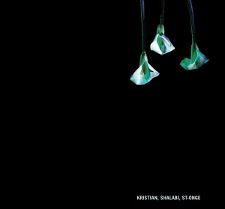 Kristian, Shalabi, St. Onge
Kristian, Shalabi, St. Onge
Alien8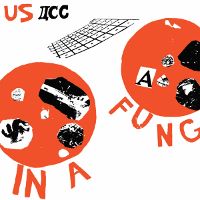 Duchess Says
In a Fung Day T!
Alien8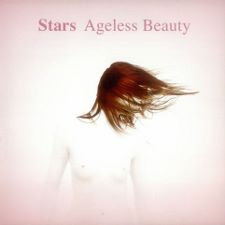 Stars
Ageless Beauty +2 EP
City Slang / Arts and Crafts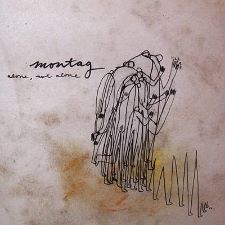 Montag
Alone, Not Alone
Carpark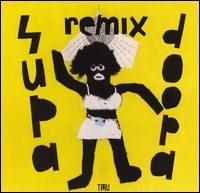 Les Georges Leningrad
Supa Doopa Remix EP
Troubleman Unlimited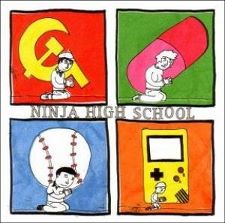 Ninja High School
Young Adults Against Suicide
Blocks Recording Club