Beverly Glenn-Copeland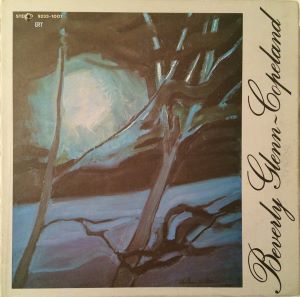 Beverly Glenn-Copeland
GRT - 1970


Michael Panontin

Beverly Glenn-Copeland's life was certainly not without its struggles - he was born a black female and now lives as a transgendered man. But what really stands out is the huge role that music played in it.

"My background was quite extraordinary only in the sense that my parents were middle-class blacks - and there weren't that many middle-class blacks. But once you pass that, it was an amazingly ordinary middle-class background," he told Judith Merril back in the early seventies. "My father played the piano. He played like three or four hours a day, after he got home from school. He was into European classical, but at the same time he had his jazz collection. And I had my own record collection, which was pretty catholic - everything from the classics to Chinese music and African drumming, Odetta's first album, old Sonny Terry/Brownie McGee albums.

"My mother was an amazingly ambitious and bright woman. And I had an amazing grandmother, just amazing! She was a phenomenal singer, but she only did her singing in church. She was a powerful figure in my life because she lived really independently at a time when women just didn't do that."

By 1961 Glenn-Copeland had enrolled in the music program at McGill University ("I never considered anything else") and by 1965 he was in New York studying voice under the Met Opera soprano Eleanor Steber. European music would have been second nature to him, having grown up with so much of it as a child, and so by the mid-sixties Glenn-Copeland was making serious plans to further those classical studies in Germany. That is, until the epiphany.

"One day I woke up and thought, Oh, that's enough! It just kind of flashed at me that I didn't really want to go to Germany, that I really wanted to write my own songs, and that my music should be an extension of my lifestyle."

He bought himself an acoustic guitar and started learning how to play it. And with English being his preferred singing language, Toronto and its hopping Yorkville scene seemed like an obvious career choice. Surprisingly, though he knew little about the guitar - he had even worked out his own way of tuning it - it didn't take long for Glenn-Copeland to find a niche in that scene. "First gig I had was with Sonny Terry and Brownie McGee, can you imagine that? It was like the payoff for having listened to all those records! I think I got paid $50 for a week's work. But in those days, $50 was like a whole month's rent! And I was getting CBC things."

In fact, in March of 1970, the CBC brought him into their Montreal studio to record an album's worth of songs for their now much-coveted CBC-LM transcription series. (Those limited-edition recordings - with runs of just 250! - were never commercially available and the few remaining copies frequently fetch upwards of four figures these days.) Listening to that CBC recording, you can hear the beginnings of that earnest strumming and high-pitched warble starting to take shape. Though he may have looked much like Odetta up on stage, the sonic results were much more Joni Mitchell or Tim Buckley.

That same year, Glenn-Copeland recorded his proper debut for GRT Records. Beverly Glenn-Copeland was recorded at Toronto Sound Studios and features the considerable talents of Jeremy Steig on flute, Doug Riley on organ and, especially, Lenny Breau on guitar. It is a much more powerful and adventurous affair than the CBC disc, with Glenn-Copeland's voice flitting from traditional folk ('Song from Beads', 'Color Of Anyhow') to classically influenced folk-lieder ('Swords of Gold') to sprawling free-form jams like the mesmerizing nine-minute-plus 'Erzili', the record's obvious musical high point. Beverly Glenn-Copeland sold poorly at the time and quickly dropped off nearly everyone's radar for decades, until it was reissued in 2017 on the Dutch Super-Sonic Jazz imprint.

Though Glenn-Copeland had what would be considered by many a fulfilling career - he has sung on albums by Bruce Cockburn and Cat Stevens, written for Sesame Street and Shining Time Station, and spent twenty-five years as an actor on Mr. Dressup - his records never really sold well and are today sadly unknown to many. "I would put [a record] out there in order to see what would happen, and not much would happen," he chuckled in the Globe and Mail in 2005.

And after considerable tumult later in life - heartbreak, near homelessness, a job delivering pizzas, a life-threatening health issue - Glenn-Copeland happily found light near the end of his journey. In the year 2000, while recovering from bowel surgery in Arizona, he experienced the second of his musical epiphanies. "When I woke up, I knew I was going to come back to Toronto and that I would stand on a street corner to do my adult music, that I would not take any other type of job. I had to do my music. I had come to complete peace about who I am."
Beverly Glenn-Copeland
Suggestions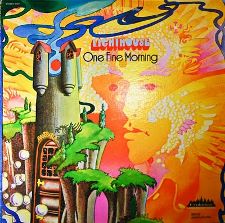 Lighthouse
One Fine Morning
GRT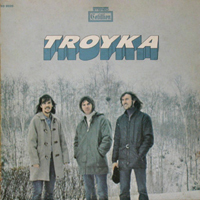 Troyka
Troyka
Cotillion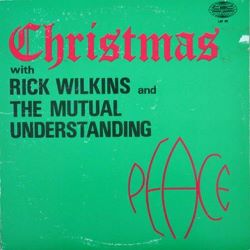 Rick Wilkins and the Mutual Understanding
Christmas with Rick Wilkins and the Mutual Understanding
CBC Radio-Canada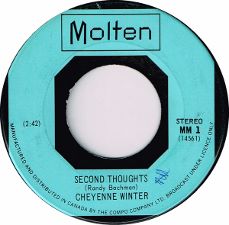 Cheyenne Winter
Second Thoughts / Sit Awhile - 7"
Molten