Tyme and a Half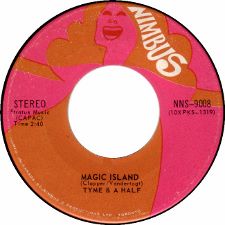 It's Been a Long Time / Magic Island - 7"
Nimbus - 1968


Michael Panontin

There must have been a bit of a Netherlands connection up in Trenton, Ontario. It was in that tiny military town some two hours to the east of Toronto that Dutch-born Barry 'Buzz' Vandersel hooked up with his cousins Marinus and Peter Vandertogt way back in the mid-1960s. The three of them - the 14-year-old Vandersel on bass with Marinus on guitar and his brother Peter on drums - then added Paul Clapper on vocals, dubbing themselves Buzzy and the Belvederes and no doubt keeping the locals entertained for the next few years.

After catching the attention of Al MacMillan over at the recently formed Nimbus 9 Productions, the four changed their name to the hipper-sounding Tyme and a Half and rifled off a couple of decent soft pop singles near the end of the decade. The first, 'It's Been a Long Time', was issued in 1968 and actually charted in the Ottawa area, climbing to a healthy #20 spot on CFRA-AM by late August the following year.

But, as was often the case back then, the real thrills were buried over on the underside of the disc. The fetching 'Magic Island' is a popsike treat just dripping with syrupy strings and nicely sweetened vocals, just the sort of thing to sate the appetites of soft-psych enthusiasts. Fans of Gary Usher and Curt Boettcher in particular would do well to take note here.

Of course, Nimbus head honcho Jack Richardson was certainly no slouch, and at some point he began to take a keener interest in Tyme and a Half, eventually helping the boys secure a contract with the much larger RCA Victor. But with their sound starting to veer off in heavier blues-based directions, another name change was in order, this time to the terser, more au courant Noah. As Noah, the group managed a pair of LPs, a self-titled debut for RCA in 1970 and then a Randy Bachmann-produced follow-up for ABC Dunhill two years later. But when the young Vandersel was diagnosed with a terminal brain tumour in 1973, it marked the beginning of the end for the others, who never quite recovered from his untimely passing in 1975.
Suggestions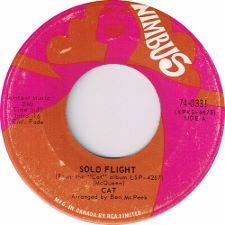 Cat
Solo Flight / We're All in This Together - 7"
Nimbus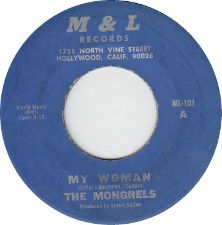 The Mongrels
My Woman / Sitting in the Station - 7"
Franklin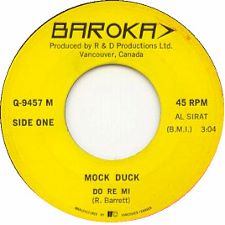 Mock Duck
Do Re Mi / Playing Games - 7"
Baroka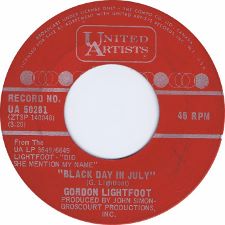 Gordon Lightfoot
Black Day in July / Pussywillows, Cat-Tails - 7"
United Artists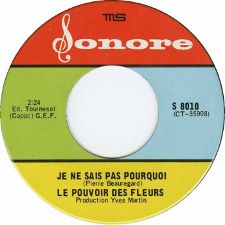 Le Pouvoir des Fleurs
Je ne sais pas pourquoi / Va t'en chez toi - 7"
Sonore