The Five Shy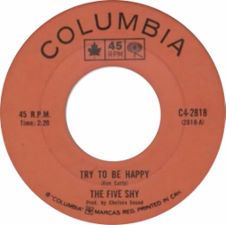 Try to Be Happy / Saints and Angels - 7"
Columbia - 1968


Michael Panontin

Toronto's Five Shy were a rare example of sunshine pop in a city much better known at the time for sweaty, driving r'n'b and guitar-heavy garage-psych. Though the Five Shy are about as close to the bottom of the musical trash heap as you can get these days, they would be even more obscure were it not for the fact that they were fronted by Bill Amesbury, whose AM staple 'Virginia (Touch Me Like You Do)' spent a couple of months up in the charts in 1974.

Amesbury was barely out of high school when he landed in the Big Smoke from the northern Ontario town of Kirkland Lake. But it certainly didn't take long for the young singer to find his niche. By 1968, Amesbury and his new bandmates (Ken Carty, Jack Flynn, John Kimmel and Mel O'Brien) took the stage at the popular Canadian National Exhibition and snagged first prize in a battle-of-the-bands competition, which led to a coveted contract with the high-flying Columbia Canada label.

Next stop for the boys was Chelsea Sound, a tiny studio on Mount Pleasant Road that some of Columbia's more pop-oriented acts (like the Carnival and Copperpenny) were using at the time. Those sessions resulted in four sides of breezy popsike, the best of which was the interminably upbeat 'Try to Be Happy', which despite its well-intentioned 'chin-up' chorus and groovy organ tinges, failed to make much of an impression anywhere.
Suggestions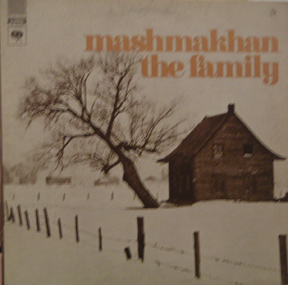 Mashmakhan
The Family
Columbia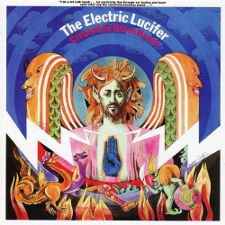 Bruce Haack
The Electric Lucifer
Columbia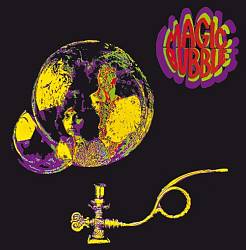 The Magic Bubble
The Magic Bubble
Columbia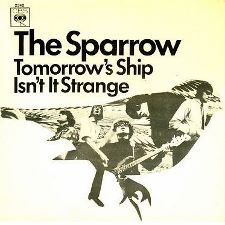 The Sparrow
Tomorrow's Ship / Isn't It Strange - 7"
Columbia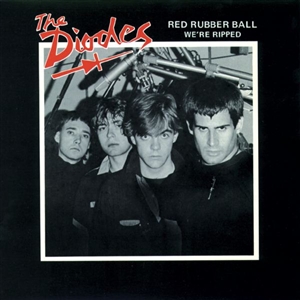 The Diodes
Red Rubber Ball / We're Ripped - 7"
Columbia