The Big Town Boys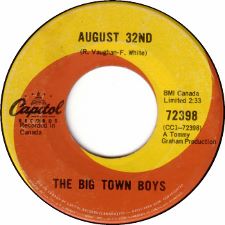 August 32nd / My Babe - 7"
Capitol - 1966


Michael Panontin

Tommy Goodings joined his first band way back in 1958, and with a bit of perseverance, had managed to work his way up the Toronto club scene, eventually gigging regularly at Toronto's legendary Club Blue Note as part of Kay Taylor and The Regents. Taylor would ultimately go on to other endeavours, leaving the remaining five to soldier on as the truncated Regents. And by 1960, Goodings had engineered his own departure, not just from the Regents but from Canada altogether, spending the better part of three years out in Los Angeles.

When he returned to Toronto in 1963, the Blue Note's owner, Al Steiner, had his eyes on a young singer from Harrow, Ontario by the name of Shirley Matthews, who had recently arrived in the big city and was wowing the crowds there with her robust, Motown-influenced chops. Goodings (who by then had adopted the stage name Tommy Graham) cobbled together a group of musicians (bassist Brian Massey, guitarist/organist John Henderson, drummer Josh Collins, and horn players James Arndt and Michael Lewis) and, dubbing themselves the Big Town Boys, accompanied Matthews to New York, where she recorded her best-selling single, 'Big Town Boy'.

The Big Town Boys themselves would also become a bit of a fixture on the national circuit, issuing a string of singles and one LP . The guys made regular appearances on CTV's After Four show, toured across Canada with the Beach Boys and even played in Greenwich Village at places like The 8th Wonder and Trudy Heller's. And though the majority of the group's output can best be described as second-rate Merseybeat, they did manage to score at least one bonafide garage classic.

Released in 1966, and with the band shorn of its horn players Arndt and Lewis, 'August 32nd' checked all the requisite dots back in the day: searing guitars, swirling organ, that surly Jaggeresque scowl and a chorus the size of a meathook. Amazingly, though the song was released on both sides of the border (on Bell in the States, but with the inferior 'My Babe' as the topside), it pretty well went unnoticed in either country.

The Big Town Boys would continue issuing records, as the shortened B.T.B.-4, before calling it a day in 1968. Graham himself changed directions completely, embarking on a soul-searching tour of the world, including a stint in India studying under the great Ali Akbar Khan, and culminating in his own slightly trippy folk LP, Planet Earth, in 1970.
Suggestions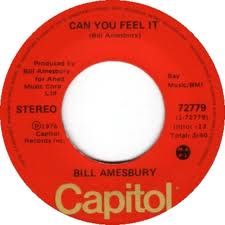 Bill Amesbury
Can You Feel It / Jessi - 7"
Capitol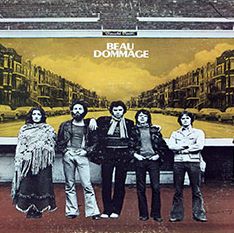 Beau Dommage
Beau Dommage
Capitol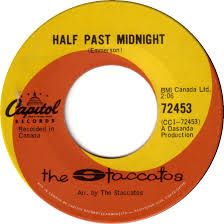 The Staccatos
Half Past Midnight / Weatherman - 7"
Capitol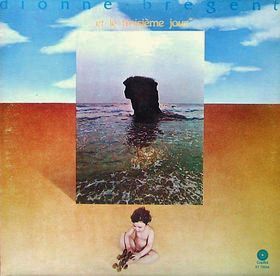 Dionne-Bregent
...Et le Troisieme Jour
Capitol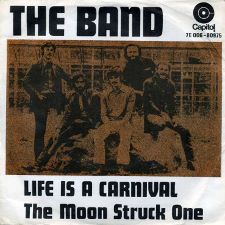 The Band
Life Is a Carnival / The Moon Struck One - 7"
Capitol