Les Fleaux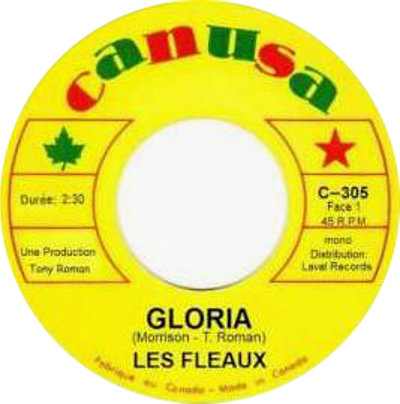 Gloria / Ma Lili hello - 7"
Canusa - 1966


Michael Panontin

These barely pubescent youngsters from Lachute, just to the west of Montreal, would likely never have committed any music to wax had it not been for a fortuitous hook-up with the fledgling music mogul Tony Roman. As luck would have it for Les Fleaux - Andre, Alain, Richard and Maurice - Roman, then in his early twenties, had only recently signed Nanette Workman to his newly created Canusa label and was looking for more ripe young talent to record. While passing through the tiny town in 1966, he caught the lads in concert and was sufficiently smitten by what he had heard (though in a July issue of Photo Vedettes magazine that year, he admitted to being taken as much by the lads' cuteness as by their talent).

At the time, Them's primordial classic had already been covered by a number of bands, including of course the Shadows of Knight, whose version of 'Gloria' shot up to top-ten positions on both sides of the 49th. Les Fleaux's precocious reworking of it en francais is about as cute as one can get without ruining the song, and for my money must be one of the first versions anywhere in a language other than English. Roman's translation is equally impressive, especially when you consider that it was sung by a boy who was allegedly barely a teenager at the time ("Ensuite elle crie mon nom / Elle me traitait en homme / Elle me traitait si bien...").
Suggestions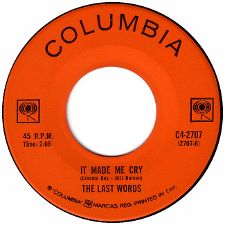 The Last Words
I Symbolize You / It Made Me Cry - 7"
Columbia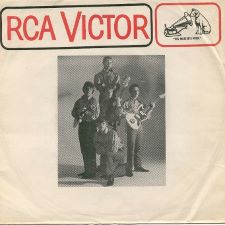 The Checkerlads
Baby Send for Me / Shake Yourself Down - 7"
Gaiety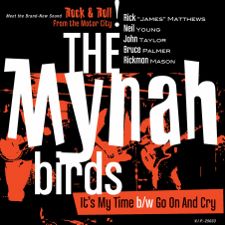 The Mynah Birds
It's My Time / Go On and Cry - 7"
V.I.P.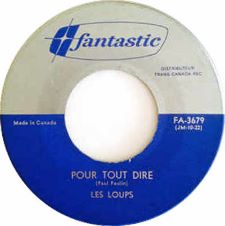 Les Loups
Pour tout dire / De toi - 7"
Fantastic