Cub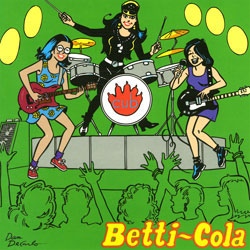 Betti-Cola
Mint - 1993


Michael Panontin

Young, cloyingly cute and for the most part bereft of talent, Lisa Marr, Robynn Iwata and Valeria Fellini formed Cub in the early part of 1992 and by May were hosting their first gig in somebody's basement. As Marr recalled in Kaitlin Fontana's oral history of Mint Records, Fresh at Twenty, "We either had eight practices or we'd been practising for eight weeks or something before the show." But what the three lacked in ability, they more than made up for in DIY chutzpah, releasing their first piece of wax on Mint just a few months later in October, a nifty six-song EP called Pep that included perhaps their best song ever, 'Go Fish'.

A second EP, Hot Dog Day, followed in May the following year - this included another underground favourite, the sub-two-minute 'My Chinchilla' - but it was not until Canada Day 1993 at a show at UBC's Thunderbird Stadium that things really busted wide open for them. The normally reserved Fellini describes her shock at seeing thousands of kids singing along to their songs that day, "We had no idea that a few videos and minor airplay were going to mean a field full of people on Canada Day singing the lyrics back to us like we were superstars." At the side of the stage that day was Mint founder Bill Baker, who must have realized that the bottom line at his tiny indie label was about to be tweaked in a big way. "Bill and I were just looking at each other...and he said 'I think we are going to make a lot of money.' And that's when we decided to put out Betti-Cola."

The cutesy lo-fi of Betti-Cola, which contained most of the two EPs, was the perfect antidote to bands like Nirvana, Pearl Jam, Soundgarden and the like who dominated the indie world at the time. In fact, next to their grunge contemporaries, the ladies wrote music so twee it gave birth to a whole new genre dubbed "cuddlecore". In addition to the excellent 'Go Fish', whose absurdist chorus of "Ooh la la, ooh ee cha cha / Ooh la la, cha cha cha" was catchy as hell, Betti-Cola also included some well-chosen covers, including versions of Beat Happening's superb 'Cast a Shadow' and Daniel Johnston's fittingly innocent 'Tell Me Now'.

Of course, all this newfound fame brought with it lengthy tours that proved too much for the reclusive Fellini, who unbeknownst to many at the time was battling her own physical demons in the form of Alpers' Disease. And so by 1994, Fellini had bid the band adieu, and was replaced on the drum kit first by a young Neko Case and then more permanently by Lisa G. Cub would record two more full-lengths, 1995's Come Out Come Out with its au courant Fiona Smyth cover art and the more professional-sounding Box of Hair the following year, which along with Betti-Cola were given a much-needed re-mastering in 2007.
Mint
Suggestions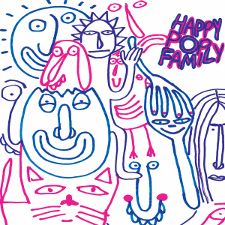 Monomyth
Happy Pop Family
Mint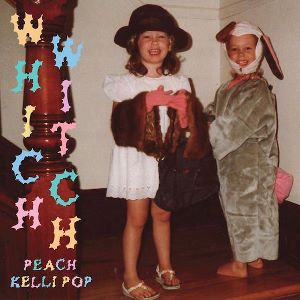 Peach Kelli Pop
Which Witch EP - 7"
Mint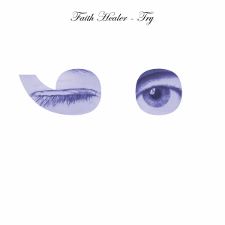 Faith Healer
Try ;-)
Mint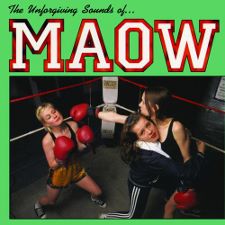 Maow
The Unforgiving Sounds of Maow
Mint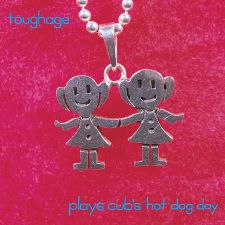 Tough Age
Plays Cub's Hot Dog Day - 7" EP
Mint