Jerry Toth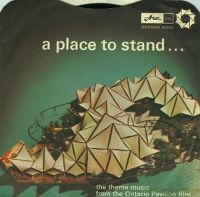 A Place to Stand b/w A Place to Stand - 7"
Arc - 1967


Michael Panontin

Had it not been for Ontario's one-time unofficial provincial anthem, the talented musician, composer and arranger Jerry Toth would be even more forgotten than he already is. The Windsor (ON) native was born Jaroslav Toth to a family of musicians that included a violinist father who doubled as a maker of cimbaloms, a type of hammer dulcimer native to Central Europe. The young Toth cut his musical teeth at the Royal Conservatory of Music in Toronto, studying both the saxophone and the clarinet under the likes of Frank Hiron and Herbert Pye before settling in to a long and productive career at the CBC. Few Saturday evening beer swillers know that it was Toth whose crisp horn arrangements elevated the network's iconic Hockey Night in Canada theme to the country's second national anthem.

But in 1967, the year of Canada's centennial celebrations in Montreal (and for what it's worth many years before taxpayers started chafing over such non-essential taxpayer-funded endeavours), Ontario premier John Robarts commissioned a song to be played at the province's pavillion at Expo '67. That job would go to pianist Dolores Claman and her husband, lyricist Richard Morris, with the talented Toth orchestrating and conducting. The result was the catchy 'A Place to Stand', with its cloyingly corny chorus of "A place to stand, a place to grow, Ontari-ari-ari-o". When the doors were finally shuttered and the buildings dismantled at one of the most popular world's fairs in history, 'A Place to Stand' started to take on a life of its own across Canada's most populous province. The song was a favourite on radio and TV, with schoolkids from Windsor to Kenora and all points in between gleefully singing it well into the 1970s and even later.

Even our internationally recognized artists took to its goofy charm in their own tongue-in-cheek sort of way. Barenaked Ladies, for instance, performed it in their early busking days with the word Ontario replaced by their hometown of Scarborough, Ontario, and then in 2004 the whole of North America got in on the joke when Jim Carrey delivered his own comic version of it on the Conan O'Brien show.

As for poor old Jerry Toth, he died in relative obscurity in 1999, despite an illustrious career that also included - in addition to the producing and arranging - some twenty years as alto saxophonist in Rob McConnell's popular Boss Brass ensemble.
Suggestions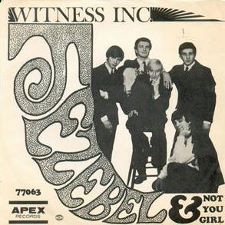 Witness Inc.
Jezebel / Not You Girl - 7"
Apex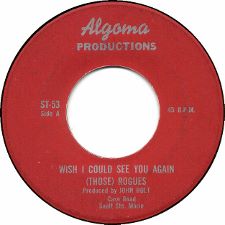 (Those) Rogues
Wish I Could See You Again / Girl - 7"
Algoma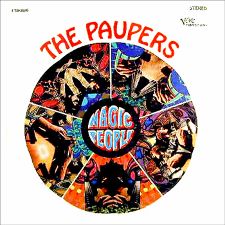 The Paupers
Magic People
Verve Forecast