The Spasstiks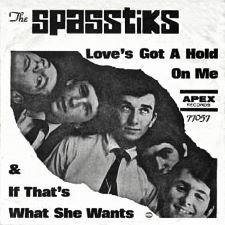 Love's Got a Hold on Me / If That's What She Wants - 7"
Apex - 1967


Michael Panontin

The Spasstiks' big moment came at precisely ten in the morning on September 24, 1966, when they opened the Toronto Sound revue at Maple Leaf Gardens. That massive show ("14 Hours - 14 Big Groups in One Place at One Time" is what the posters read) featured acts like Luke and the Apostles, the Paupers and the Ugly Ducklings and kept a sell-out crowd of screaming teens in its thrall until midnight.

And though the Spasstiks did manage to release a pretty decent soul/pop single in their time, they have survived as barely a footnote on top of a footnote in the rock and roll annals. These days, the Toronto group are remembered - if at all, truthfully - as the band that ultimately morphed into Cat, themselves a memory-straining outfit who enjoyed a minor hit and some fleeting fame aboard the barbiturate-and-booze-laden Festival Express train.

The Spasstiks can trace their origins back to around 1964, when they started showing up on the bills at various high schools in the Toronto area. By the late summer of 1967, the guys had issued the catchy 'Love's Got a Hold on Me', a sugary slab of blue-eyed soul that inexplicably failed to chart despite being on the fairly sizeable Apex label. It wasn't for lack of trying, though. Just a week or so after the record's release, the Spasstiks took the stage at the CNE's popular Teenage Fair, a gargantuan pop music extravaganza that saw some big name U.S. acts like the Electric Prunes and the Grass Roots share stages - yes, there was more than one - with some forty-plus amateur acts.

In 1968, they caught the attention of the savvy Jack Richardson, whose Nimbus 9 Productions was just starting to achieve some success in the realm of pop music, most notably the healthy run of hit singles it would soon have with the Guess Who. This in turn led to a name change and then a deal with the RCA label in New York. As the Cat and then later as simply Cat, the lads issued a string of records between '68 and '71, including at least one instant classic, the memorable 'We're All in This Together', which featured a 21-year-old by the name of Bob Ezrin on keyboards.
Suggestions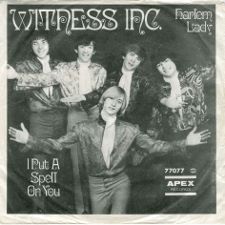 Witness Inc.
Harlem Lady / I Put a Spell on You - 7"
Apex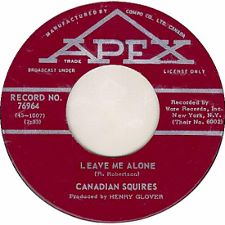 The Canadian Squires
Uh Uh Uh / Leave Me Alone - 7"
Apex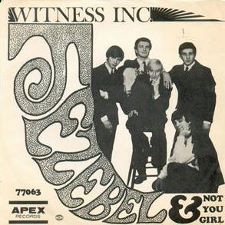 Witness Inc.
Jezebel / Not You Girl - 7"
Apex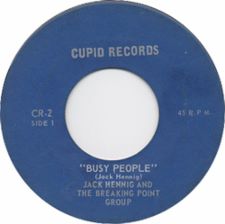 Jack Hennig and the Breaking Point Group
Busy People / Maybe Tomorrow - 7"
Cupid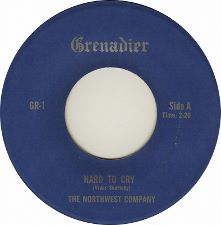 The Northwest Company
Hard to Cry b/w Get Away from It All - 7"
Grenadier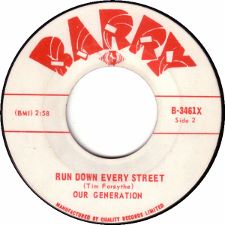 Our Generation
I'm a Man / Run Down Every Street - 7"
Barry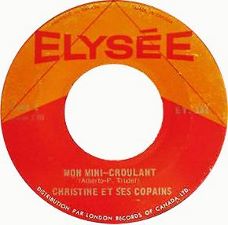 Christine et Ses Copains
Mon mini-croulant / Parce que je suis petite - 7"
Elysee