Luke and the Apostles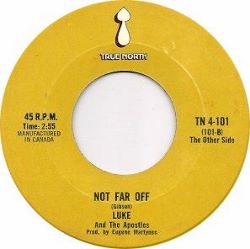 You Make Me High / Not Far Off - 7"
True North - 1970


Michael Panontin

As the story goes, Luke and the Apostles had been kicking around Yorkville for several years with limited success outside their home base in Toronto. Some excellent garage rock (the acerbic single 'Been Burnt' ) was recorded back in 1965 under the tutelage of Elektra honcho Paul Rothchild, but was unfortunately not issued on vinyl until 1967, by which time acid, Sgt. Pepper's and flower power had rendered it all but obsolete. And so after they had wowed some 50,000 sun-drenched souls that summer at Nathan Phillips Square in support of the Jefferson Airplane, and then snagged a slot on the week-long Airplane/Grateful Dead bill the following week at the O'Keefe Centre, the band's charismatic frontman Luke Gibson decided to walk away from it all. "I had grown tired of playing the blues by that point," singer Luke Gibson revealed to Nicholas Jennings in his Before the Gold Rush. "I was getting interested in original material."

Gibson of course spent the next couple of years with the more adventurous Kensington Market, whose two albums Avenue Road and Aardvark tried to pull the Yorkville scene into the brave new world of psychedelic rock. But the memories of Gibson's former band refused to fade away. "People didn't forget," Gibson would tell the Toronto Telegram newspaper. "We used to get asked constantly, all of us, about the Apostles. Everyone seemed to have good memories of the band." With the British blues boom taking place across the pond and with bands like McKenna Mendelson Mainline belting it out locally, Gibson's time had finally come. "It was only after we broke up that the scene here started to change. Other bands started to come around to the kind of things we had been doing. The blues and rock thing began to dominate."

So as the sixties became the seventies, Gibson reformed Luke and the Apostles with former bandmates Mike McKenna and Pat Little, along with Influence bassist Jack Geisinger. The four then enlisted Bruce Cockburn's manager and local scenester Bernie Finkelstein to represent them. With his sights set on a future album for his recently started True North label, Finklestein hauled the lads into the studio to record what would become their best-remembered song.

The Age of Aquarius was nearing an end, and in Toronto it was more than metaphorical. The Yorkville sit-in several years earlier to reclaim it as a car-free public space had resulted in a few cracked heads and little else. What's worse, the developers' bulldozers were quickly razing what remained of the hippies' neighbourhood. Clearly, some sort of closure was needed, and Gibson, McKenna and Little's 'You Make Me High' proved the perfect prescription. Its soaring, almost overwrought blues and that pure cathartic chorus - not to mention the thinly veiled drug references - must have seemed an apt ending to the free-flowing peace-and-love years.

The song in fact got pretty high itself, rising to an impressive #27 on the CHUM-AM charts. Gibson would grow restless and jump ship again, this time to record an album's worth of folk and country-tinged songs for True North. But the seventies were not kind to the inveterate singer. With glam, prog and, later, punk all conspiring against roots-based music of any sort, Gibson found himself less and less relevant, eventually eschewing the stage completely for a career painting film sets.
Suggestions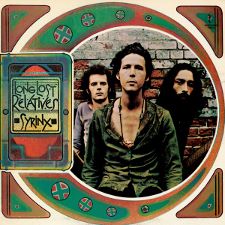 Syrinx
Long Lost Relatives
True North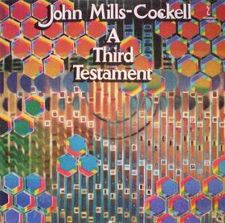 John Mills-Cockell
A Third Testament
True North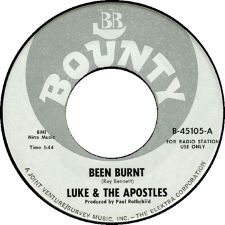 Luke and the Apostles
Been Burnt / Don't Know Why - 7"
Bounty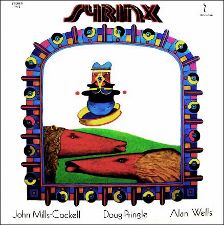 Syrinx
Syrinx
True North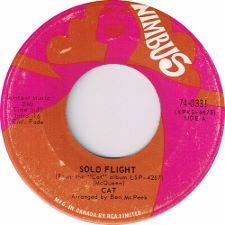 Cat
Solo Flight / We're All in This Together - 7"
Nimbus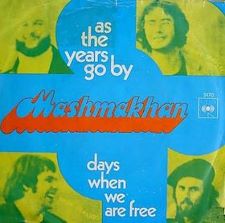 Mashmakhan
As the Years Go By / Days When We Are Free - 7"
Columbia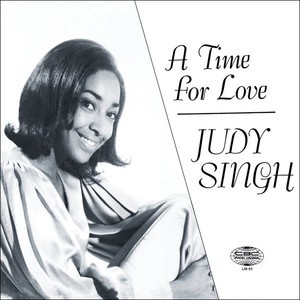 Judy Singh
A Time for Love
CBC Radio-Canada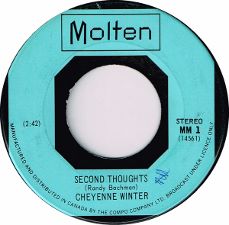 Cheyenne Winter
Second Thoughts / Sit Awhile - 7"
Molten