Les Chanceliers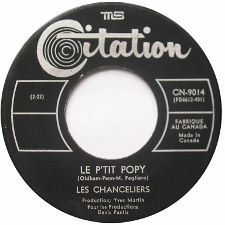 Le p'tit popy / La generation d'aujourd'hui - 7"
Citation - 1967


Michael Panontin

The seeds of Les Chanceliers started to germinate in Montreal as far back as 1963 when guitarist Gilles Briere formed an instrumental quartet and dubbed it Les Chancellords. But it wasn't until 1965, after going through several personnel changes and renaming themselves Les Chanceliers, that the band started to make their mark. Like most francophone acts at the time, the four spent much of their energies translating popular rock and soul songs into French and setting those to celluloid in the hopes of denting the crowded Quebec pop charts. After attracting some attention on the east-end Montreal club scene, they signed a one-off deal with the tiny local Miracle label in 1966, issuing a serviceable rendition of Herman's Hermits 'Listen People' ('Personne ne sait') and following that with a cheeky remake of the Beatles' 'Drive My Car' ('Tu peux t'en aller') for the Trans-Canada imprint.

But it was in early 1967, not long after the release of 'Personne ne sait' actually, that things began to look up for the guys, in this case with the arrival of a teenaged guitarist by the name of Michel Pagliaro. With a line-up of Briere, Pagliaro, bassist Andre Parenteau and drummer Pierre Martin, Les Chanceliers scored their first hit, 'Le p'tit popy', a cheerful, keyboard-tinged version of James and Bobby Purify's 'I'm Your Puppet'. Other hits followed for the group, including re-recordings of Brenton Wood's 'Oogum Boogum' and of course the Rascals 'How Can I Be Sure' ('A Paris la nuit'), a song that never really quite fit the English language. But for those with an ear for Quebecois garage, Pagliaro's cocky 'La generation d'aujourd'hui', on the backside of 'Le P'tit Popy', is definitely worth a listen or three. His snide vocal, that electric guitar and drums that could give Keith Moon a run for his money surely should have been the hit side here.

Pagliaro himself outgrew the band within a couple of years, issuing a self-titled album of cover songs in 1968 and then of course crossing over into the more lucrative anglo market with his top-40 ode to unrequited love, 'Lovin' You Ain't Easy' in 1971. Amazingly, near-mint copies of 'Le P'tit Popy' - perhaps Pagliaro's first recorded song - can still be picked up for about twenty bucks.
Suggestions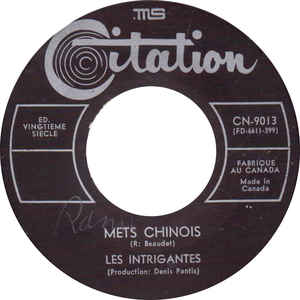 Les Intrigantes
Mets chinois / Le seuil du soleil - 7"
Citation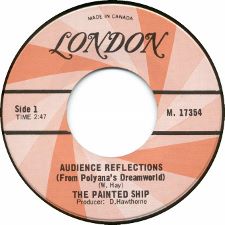 The Painted Ship
Audience Reflections / And She Said Yes - 7"
London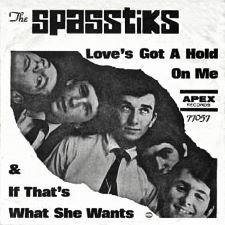 The Spasstiks
Love's Got a Hold on Me / If That's What She Wants - 7"
Apex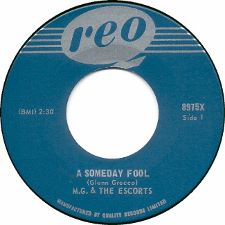 M.G. and the Escorts
A Someday Fool / It's Too Late - 7"
Reo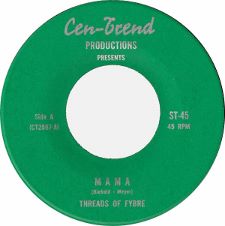 Threads of Fybre
Mama / Believe Me - 7"
Cen-Trend