Les Sultans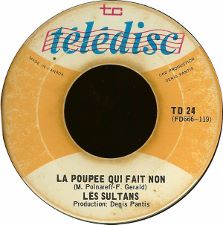 La poupee qui fait non / Il n'y a rien au monde que... - 7"
Teledisc - 1966


Michael Panontin

Like most francophone pop bands in Quebec during the 1960s, Les Sultans were busy churning out French-language versions of all those popular anglo hits, starting with 'Toujours devant moi' (a cover of the Beatles' 'I Saw Her Standing There') in 1964 through to 1966's Zombies double-sider 'Je t'aime bien' b/w 'Dis-lui' ('You Make Me Feel Good' and 'Leave Me Be'). The St-Hyacinthe five-piece had formed way back in the early sixties around a nucleus of guitarist Claude Reid and singer Bruce Huard, and after a string of modest discs on tiny local labels like Fontaine, Solfege, Jeunesse Franco and Laniel, the band seemed ready for bigger things, signing on to Denis Pantis' recently started Teledisc imprint in 1966.

With the added weight of Teledisc behind them, Les Sultans (by now Reid and Huard, with bass player Ghislain Dufault, guitarist Denis Forcier and drummer Pierre Belanger heading up the rear) chose to remake Michel Polnareff's international smash 'La poupee qui fait non'. Those infectious opening chords were already racing up the charts across the pond with versions in French, German, Italian and Spanish filling up the airwaves all over Europe - even Ronny Wood's early mod band the Birds had crooned through their own carefree rendition of the song that year.

La belle province, it seemed, was ready for its own version of 'La poupee...'. What they got was perhaps something even better than what Polnareff himself had imagined when he wrote it. With those glistening harmonies, tightly mixed drums and tambourine, and of course that acoustic guitar, strummed to perfection, Les Sultans had effectively made 'La poupee...' their own. And paired with a blunter reworking of the Kinks fragile 'Nothin' in the World Can Stop Me Worryin' 'bout That Girl' over on side b, the record would become the group's biggest hit.

Three full-length albums were to follow, including a live set documenting the band's final blowout at Montreal's Centre Paul-Sauve in January 1968, one of the largest Starovan concerts ever with 8,000 young Quebecois filing through those turnstiles. The ever-handsome Huard, decked out in bell-bottoms and Donny Osmond locks, would keep the young ladies screaming well into the seventies. But for five young lads from small-town Quebec, that limelight never really shone brighter than on the fetching 'La poupee qui fait non'.
Suggestions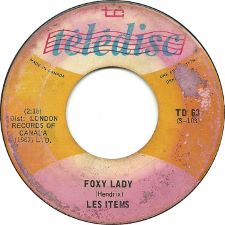 Les Items
Foxy Lady / J'aimerais tant te revoir - 7"
Teledisc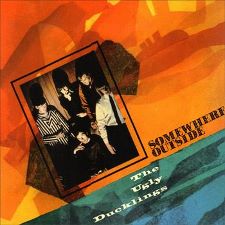 The Ugly Ducklings
Somewhere Outside
Yorktown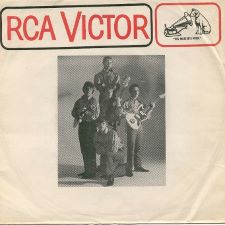 The Checkerlads
Baby Send for Me / Shake Yourself Down - 7"
Gaiety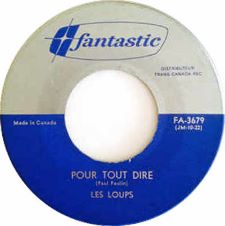 Les Loups
Pour tout dire / De toi - 7"
Fantastic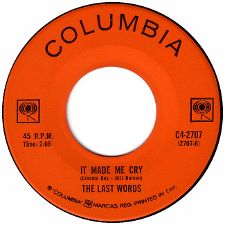 The Last Words
I Symbolize You / It Made Me Cry - 7"
Columbia